IES Exams - Full Form, Salary, Syllabus
Unlocking Opportunities for Engineering Graduates in India
The Indian Engineering Services (IES), now known as the Engineering Services Examination (ESE), is one of the most prestigious examinations for engineers in India. Conducted by the Union Public Service Commission (UPSC), this examination opens doors to a wide range of career opportunities in various government departments and organizations. In this article, we will explore the full form, salary, and syllabus of the IES exams, shedding light on the path to a promising engineering career in the public sector.
Full Form of IES
IES stands for Indian Engineering Services. However, since 2012, it has been officially referred to as the Engineering Services Examination (ESE). Despite the name change, the essence and significance of the examination have remained the same. IES/ESE is an all-India competitive examination that offers engineering graduates the chance to serve the nation by taking up high-ranking technical and managerial posts in various government departments.
Salary Structure
One of the most attractive aspects of the IES is the lucrative salary and comprehensive benefits it offers. The salary structure for IES officers is highly competitive and is on par with the best job profiles in the country. It can vary depending on the specific service and the posting location. Generally, the basic pay scale for an IES officer ranges from INR 15,600 to INR 39,100 per month, with a grade pay of INR 5,400. This is supplemented by various allowances, benefits, and promotions over time. As officers climb the ranks, their salaries and responsibilities increase accordingly, making it a rewarding career choice for engineers.
Syllabus and Examination Pattern
The IES/ESE examination consists of a three-stage selection process:
Preliminary Examination: This is an objective-type paper with two sections - General Studies and Engineering Aptitude. The engineering discipline paper is specific to the candidate's chosen branch, such as civil engineering, mechanical engineering, electrical engineering, or electronics and telecommunications engineering. The preliminary examination is meant to shortlist candidates for the main examination and is designed to test their analytical and general awareness skills.

Main Examination: This stage comprises two conventional papers on the engineering discipline chosen by the candidate. It focuses on in-depth technical knowledge and problem-solving skills. Candidates must also write a general studies paper that assesses their awareness of current events and issues.

Personality Test/Interview: Candidates who clear the main examination are called for a personality test or interview. This interview evaluates not only the candidate's technical knowledge but also their ability to communicate effectively, leadership skills, and overall personality.
The IES/ESE syllabus covers a wide range of topics in engineering, and candidates are expected to have a deep understanding of their chosen discipline. It is essential to stay updated with the latest developments in the engineering field and have a strong grasp of fundamental concepts.
Career Opportunities
Successful IES officers have a myriad of career opportunities in various government departments like the Indian Railways, Central Engineering Service, Indian Telecommunication Service, and more. They play a crucial role in designing, implementing, and supervising infrastructure and engineering projects, ensuring the nation's progress and development.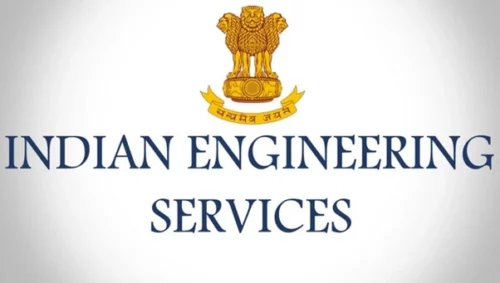 Conclusion
The IES/ESE examination is a gateway to a rewarding engineering career in the public sector. With a competitive salary structure and a wide range of career opportunities, it attracts thousands of engineering graduates every year. Aspiring engineers should meticulously prepare for the examination, focusing on the comprehensive syllabus and examination pattern. Success in the IES/ESE examination not only promises a prestigious position but also the opportunity to contribute significantly to the nation's growth and development through engineering excellence.
Many of our readers have been bored lately as they are stuck at home because of the pandemic of COVID-19. Thanks to the technology we have today there are different ways to entrain yourself since the world wide web is a big place to explore. We make it easier for you to give you the latest TV shows, movies, celebrity gossip, and many more worthwhile articles, but today we found a new site called casinoexpressindia.com, this site provides all of our readers from India, the best in https://casinoexpressindia.comonline casino. Time to check out those new TV shows we love to recommend while playing different fun games.