Purva Rana's Husband Shrenik Parikh Wiki, Biography, Death Family
Shrenik Parikh: A Life Remembered
Shrenik Parikh, a name that may not ring a bell in the wider world but was known to those in the television industry and close-knit circles, left us all too soon on October 19, 2022. His untimely demise at the young age of 38 was a heartbreaking moment for those who knew him, and it left an indelible mark on his family, friends, and acquaintances. Here, we delve into the life of Shrenik Parikh, his personal and professional journey, and the legacy he leaves behind.
Early Life and Family
Shrenik Parikh, affectionately known as "Nanu" and "Sunny" to those close to him, was born on August 25, 1984, in Mumbai, Maharashtra, India. He hailed from a Gujarati Bania family, and he was the son of Hasmukh Parikh and Sudha Parikh. Shrenik was not an only child; he had an elder brother named Gaurav Parikh. Gaurav, a restaurateur, and founder of Richboyz Entertainment Private Limited, has made a name for himself in the culinary world with a chain of restaurants under his management.
Moreover, Shrenik Parikh's family extended beyond his immediate kin. He had cousin Ketul Parikh, and as part of his brother Gaurav's family, Shrenik was an uncle to two boys, Ridhaan Parikh and Arhaan Parikh. The Parikh family also became linked through marriage to the Rana family, thanks to Shrenik's union with Purva Rana.
Personal Life
Shrenik Parikh's personal life took a significant turn when he tied the knot with Purva Rana, a former beauty queen and actress. The couple celebrated their love and commitment on April 27, 2019, at Aamby Valley City in Pune, Maharashtra. Their grand wedding was a star-studded event that drew the presence of their close friends and well-wishers from the entertainment industry.
Purva Rana and Shrenik Parikh's love story was not just an affair of the heart but also a fusion of two worlds, with Purva hailing from Himachal Pradesh and Shrenik being a Mumbai native. Their love was a testament to the belief that love knows no boundaries, and their union was a celebrated event in their lives.
Their close friend, singer Rahul Vaidya, added a touch of melody and magic to the occasion with his singing, making the day truly unforgettable for the couple.
Professional Journey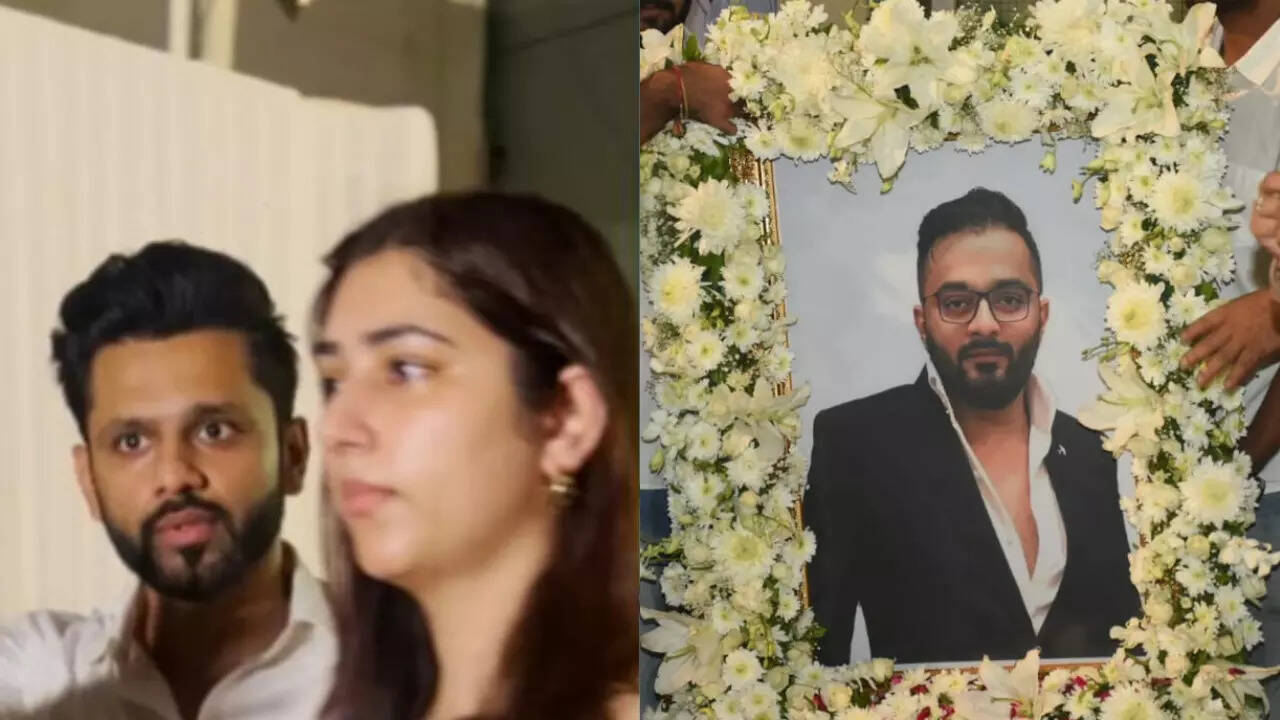 Shrenik Parikh was an Indian businessman who had a professional foothold in the television industry. While he may not have garnered the fame and recognition that many in the showbiz industry do, he made his mark behind the scenes. His work in the television industry contributed to the entertainment that millions of viewers across India enjoyed.
The Untimely Demise
Tragically, Shrenik Parikh's life was cut short on October 19, 2022. His passing left his close friend Rahul Vaidya and many others in shock and mourning. Rahul Vaidya took to Instagram to share the sad news and express his grief, reminiscing about their time together and reflecting on the premature loss.
The entertainment industry came together to pay their final respects to Shrenik Parikh, with prominent names like Satish Kaushik, Arjun Bijlani, Sonu Sood, Aly Goni, Jasmin Bhasin, and Jay Bhanushali joining the farewell ceremony. His demise was a stark reminder of life's unpredictability and the importance of cherishing every moment.
In Memoriam
Shrenik Parikh's life serves as a poignant reminder that even those who work behind the scenes in the entertainment industry play an integral part in creating the magic that captivates audiences. His memory lives on through the love and memories shared by his family and friends. While he may have departed from this world at a young age, his legacy endures in the hearts of those who knew and loved him.
Many of our readers have been bored lately as they are stuck at home because of the pandemic of COVID-19. Thanks to the technology we have today there are different ways to entrain yourself since the world wide web is a big place to explore. We make it easier for you to give you the latest TV shows, movies, celebrity gossip, and many more worthwhile articles, but today we found a new site called casinoexpressindia.com, this site provides all of our readers from India, the best in https://casinoexpressindia.comonline casino. Time to check out those new TV shows we love to recommend while playing different fun games.