Sharmila Tagore's Father Gitindranath Tagore Wiki, Family, Biography
Gitindranath Tagore: The Father of Sharmila Tagore
Gitindranath Tagore, whose life is interwoven with the illustrious Tagore family, is renowned as the father of the celebrated actress Sharmila Tagore. Born into an aristocratic Bengali Hindu Tagore family, Gitindranath had significant connections to literary and artistic icons in Indian culture. Let's delve into the life and family of Gitindranath Tagore, and discover the fascinating relationships that shaped his legacy.
Early Life and Family Background
Gitindranath Tagore was born into a distinguished Bengali Hindu Tagore family in Kolkata, West Bengal, India. His parents were Kanakendranath Tagore and Suramasundari Devi, providing him with a heritage steeped in cultural and artistic significance. Gitindranath was one of ten siblings, with brothers Kobindra and Bhechku, and sisters Gouri, Anubha, Shima, Shukla, and Karabi. The Tagore family name was synonymous with intellectual and artistic excellence, thanks in part to Gitindranath's great-grandfather, the noted painter and cartoonist Gaganendranath Tagore.
Professional Career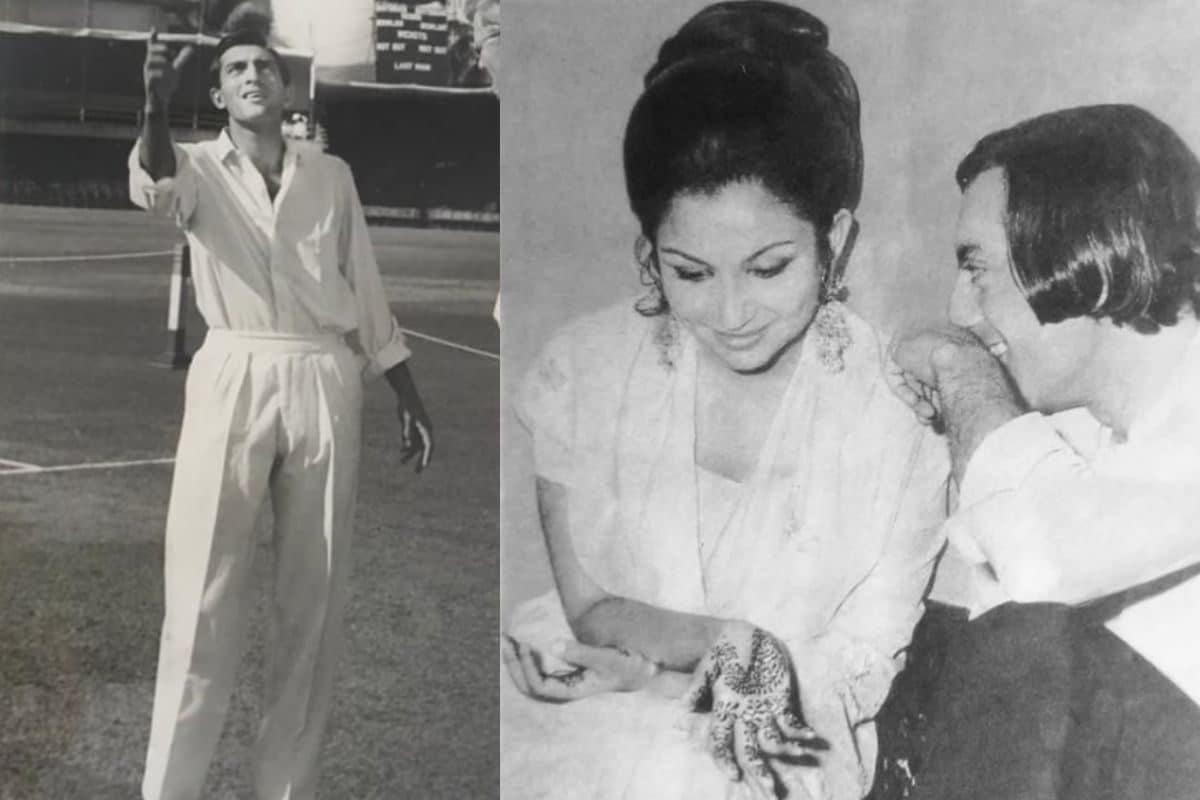 Gitindranath Tagore's professional journey led him to become a deputy general manager at Elgin Mills, which was owned by the British India Corporation. His career in the textile industry showcased his dedication and hard work. His association with Elgin Mills allowed him to contribute to the British India Corporation's operations.
Family Connections
Gitindranath Tagore's familial connections are intriguing, and he was distantly related to the legendary Nobel laureate Rabindranath Tagore. His great-grandfather, Gunendranath Tagore, was the first cousin of Rabindranath Tagore, emphasizing the close-knit nature of the Tagore family.
Gitindranath's wife, Ira Tagore (née Baruah), was also intricately connected to Rabindranath Tagore. Her mother, Latika Barua (née Tagore), was the granddaughter of Rabindranath Tagore's brother, Dwijendranath Tagore. This familial bond further underlines the rich heritage that Gitindranath Tagore shared with his wife.
Gitindranath's father-in-law, Jnanadabhiram Barua, was the first principal of Earl Law College in Guwahati, which is now known as Government Law College. His involvement in the field of education was a testament to the family's commitment to intellectual pursuits.
Notable Offspring
Gitindranath Tagore and his wife, Ira Tagore, had three daughters, each of whom embarked on their distinctive paths in life:
Sharmila Tagore: Sharmila Tagore, Gitindranath's eldest daughter, is a well-known actress in the Indian film industry. She is celebrated for her contributions to Hindi and Bengali cinema. Sharmila's marriage to Mansoor Ali Khan Pataudi, the former captain of the Indian cricket team, added to her fame. Their children, Saif Ali Khan, Soha Ali Khan, and Saba Ali Khan, have continued the family's legacy in various fields.

Oindrila Tagore Kundu: Oindrila Tagore, also known as Tinku Tagore, was Gitindranath's second daughter. She was the first family member to enter the film industry, portraying the role of 'Mini' in Tapan Sinha's movie "Kabuliwala" (1957). Later in life, she gained recognition as an international bridge player, earning several national-level trophies. Oindrila was married to Dilip Kundu, and they had a son named Mickey Kundu.

Romila Tagore Sen: Romila Tagore, known as Chinky Tagore, was Gitindranath's third daughter. She married Nikhil Sen, a successful businessman who served as the chief operating officer (COO) of Britannia Industries and later founded Unibic Foods. Nikhil Sen was the brother of Nandini Sen, a supermodel of the 1980s. Their partnership was blessed with success.
Gitindranath Tagore's family life and the remarkable journeys of his daughters have left a lasting impact on the worlds of cinema, sports, and business.
Siblings and Extended Family
Gitindranath Tagore's siblings and extended family members have also contributed to various fields. Notable among them are his sisters Gouri Chaudhuri, Anubha Mookerjee, Shima Gupta, Shukla Ray, and Karabi Tagore, and brothers Kobindra Tagore and Bhechku Tagore. Their diverse achievements added to the family's rich tapestry of accomplishments.
In conclusion, Gitindranath Tagore, with his extensive family connections and the successes of his daughters, played a pivotal role in shaping the Tagore family legacy. His life story reflects the intertwining of artistic, cultural, and intellectual endeavors that continue to influence Indian society to this day.
Many of our readers have been bored lately as they are stuck at home because of the pandemic of COVID-19. Thanks to the technology we have today there are different ways to entrain yourself since the world wide web is a big place to explore. We make it easier for you to give you the latest TV shows, movies, celebrity gossip, and many more worthwhile articles, but today we found a new site called casinoexpressindia.com, this site provides all of our readers from India, the best in https://casinoexpressindia.comonline casino. Time to check out those new TV shows we love to recommend while playing different fun games.