Vijay Deverakonda's Brother Anand Deverakonda Age, Height, Weight, Family, Films
Anand Deverakonda: The Emerging Telugu Talent Making His Mark in Cinema
Anand Deverakonda, the 30-year-old Telugu actor, has been gaining recognition and admiration in the South Indian film industry. Best known as the younger brother of Vijay Deverakonda, a popular actor in the Indian film fraternity, Anand is carving his own path to stardom. This article delves into Anand Deverakonda's life, career, and his journey in the world of cinema.
Early Life and Education: Born on March 16, 1992, in Hyderabad, India, Anand Deverakonda hails from Thummanpeta, Balmoor Mandal, Mahbubnagar District, Telangana. His educational journey took him across borders, as he pursued a Bachelor of Science (BS) in Electronics Engineering Technology Avionics from Vaughn College of Aeronautics and Technology, New York. He furthered his education by completing a Masters in Technology Management from the University of Illinois Urbana-Champaign, Illinois, US.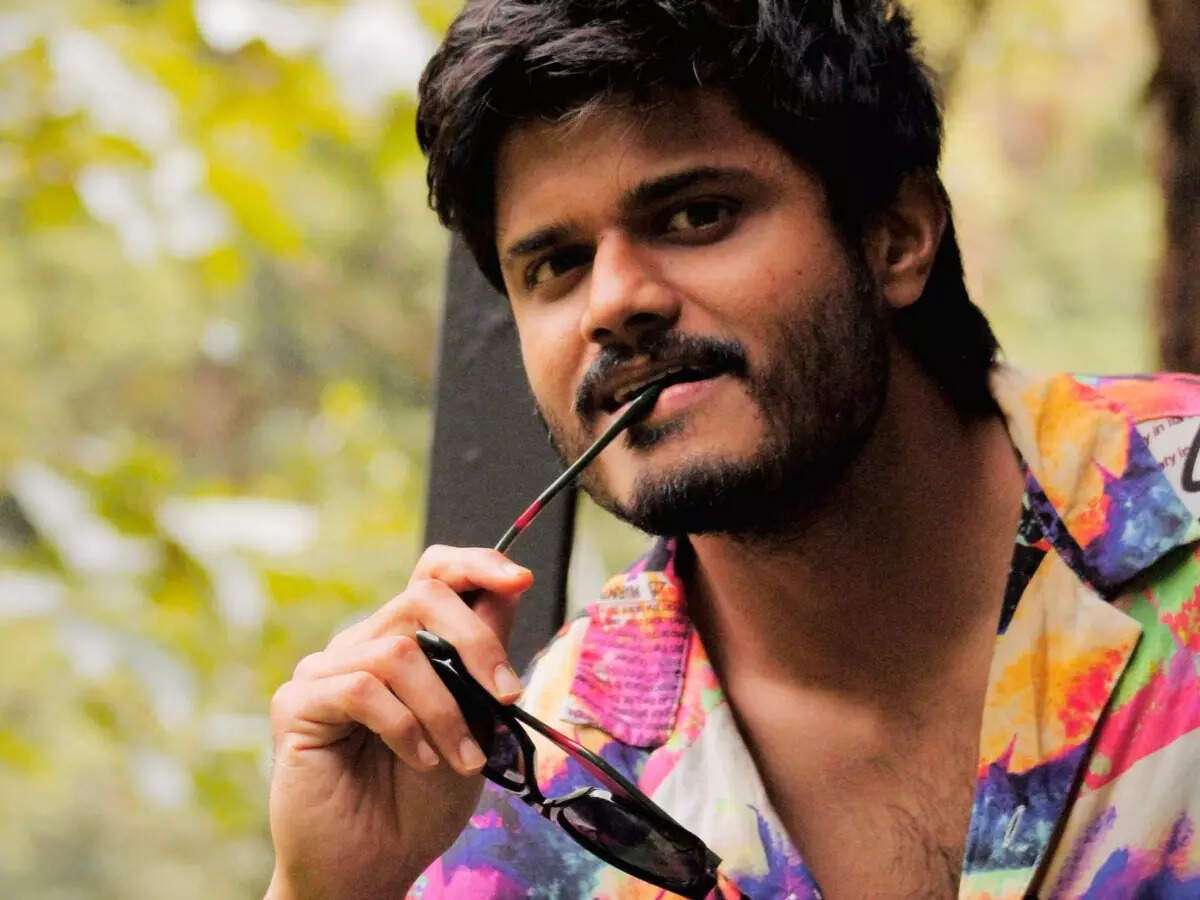 Family and Background: Anand comes from a well-educated and accomplished family. His father, Govardhana Rao Deverakonda, is a television serial director, and his mother, Madhavi Deverakonda, is a soft skills and personality development trainer. Anand is the younger brother of the renowned Indian actor, Vijay Deverakonda, who has made a significant mark in the Indian film industry.
A Journey from Technology to Cinema: Before venturing into the world of cinema, Anand's career was set on a different trajectory. After his education, he initially joined the GMR Aero Technic in Hyderabad as a trainee. Subsequently, he explored the field of personality development by working as a business development intern at 'At Speak Eazy,' an institution owned by his mother.
In October 2013, Anand took a major step in his career by joining Amazon Development Centre in Hyderabad as a senior associate. Following this, he worked as a consultant at Deloitte in Chicago for over two years. It was during these phases of his life that the idea of pursuing a career in acting was gradually taking root.
The Love for Cinema: Anand's family played a pivotal role in nurturing his love for cinema. He shared that he and his brother, Vijay Deverakonda, were exposed to English and world cinema from a young age. Their father introduced them to a wide range of films by providing DVDs for them to watch during their holidays. This exposure cultivated a deep-rooted interest in the world of cinema.
A Promising Acting Career: Anand Deverakonda made his acting debut in the Telugu film industry with the movie "Dorasaani" in 2019, in which he played the character Raju. The film received recognition, and Anand's performance was applauded. His portrayal in "Dorasaani" earned him the Zine Cine Award for Best Male Debut in 2020, signifying his promising talent in the world of Telugu cinema.
Personal Life: As of now, Anand Deverakonda is unmarried, focusing on his career and blossoming as an actor in the competitive film industry.
Conclusion: Anand Deverakonda's journey from technology to cinema is an inspiring tale of passion and determination. With his dedication and innate interest in acting, he is making strides in the Telugu film industry. As he continues to work on his craft and explore new horizons in the world of cinema, it is evident that Anand Deverakonda is a name to watch out for in the Indian film fraternity.
Many of our readers have been bored lately as they are stuck at home because of the pandemic of COVID-19. Thanks to the technology we have today there are different ways to entrain yourself since the world wide web is a big place to explore. We make it easier for you to give you the latest TV shows, movies, celebrity gossip, and many more worthwhile articles, but today we found a new site called casinoexpressindia.com, this site provides all of our readers from India, the best in https://casinoexpressindia.comonline casino. Time to check out those new TV shows we love to recommend while playing different fun games.