Top 10 Pakistan Fast Bowlers Of All Time Till 2023
The Ten Best Pakistani Fast Bowlers of All Time
When we delve into the rich history of Pakistan's cricketing world, one cannot help but be awed by the plethora of talented fast bowlers that have graced the nation's cricket fields over the years. Pakistan, a country known for its cricketing passion, has consistently produced legendary pacers who have left an indelible mark on the sport. As we reminisce about these iconic names, we are reminded of the unparalleled legacy of Pakistan's fast bowling. In this article, we will celebrate the ten best Pakistani fast bowlers of all time.
Throughout the annals of Pakistan cricket, the fast bowling department has consistently been a source of pride and strength. The country has continued to churn out gifted pacers who possessed the ability to rival the caliber of some of the most illustrious bowlers in history. The deadly combination of reverse swing and raw pace displayed by these legendary pacers often proved to be a nightmare for opposition batsmen.
What sets these ten bowlers apart is their ability to change the course of a game and their uncanny knack for exploiting the conditions and wickets they encountered. Each of them brought a unique skill set to the table, be it mastering the art of reverse swing, inducing lethal out-swingers, or unleashing raw, searing pace. Let's take a closer look at the performances of these ten titans of Pakistani cricket.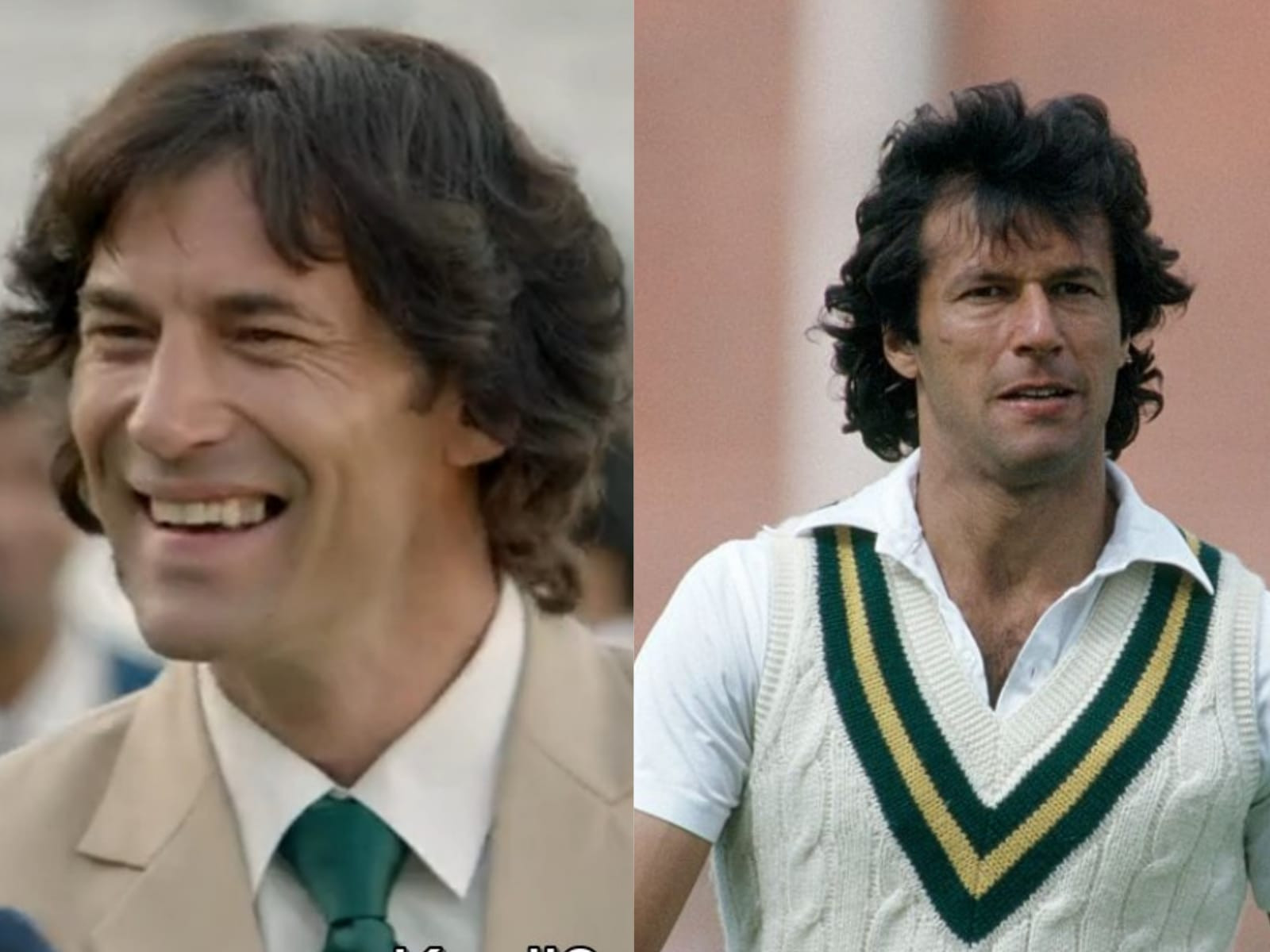 1. Imran Khan
Imran Khan, the former skipper of Pakistan, stands as an enduring inspiration for generations of fast bowlers. His mastery of out-swingers and reverse swing made him a formidable adversary, especially in overcast conditions. Imran Khan's pace was as crafty as it was challenging for batsmen to contend with. With 362 wickets in 88 Tests and 182 wickets in 175 ODIs, Imran Khan's name is etched in the annals of cricketing history. He remains the only Pakistani bowler among the top ten wicket-takers against India in Test matches.
2. Sarfaraz Nawaz
The inventor of reverse swing, Sarfaraz Nawaz, was a menace to batsmen regardless of pitch conditions. His devastating reverse swing, combined with blistering speed generated from his forearms, wreaked havoc on even the best batting lineups. Nawaz's tally of 177 wickets in 90 Test matches, including a remarkable 9/86, and 63 wickets in 45 ODIs with a best of 4/27, showcases his unparalleled skill.
3. Fazal Mahmood
Although Fazal Mahmood's statistics may not compare favorably to contemporary cricketers, he was a trailblazer during the 1950s and '60s. Mahmood's pace and outswing were instrumental in Pakistan's victories against formidable opponents like India, Australia, and England. In 34 Tests, he claimed 139 wickets, with his best figures being 7/42.
4. Wasim Akram
Wasim Akram, often regarded as one of the finest fast bowlers in the world, was a match-winner par excellence. His ability to swing the ball both ways, coupled with pinpoint accuracy in length, made him a formidable force. Akram's aggression and mastery of reverse swing ensured that he remained a tough proposition during death overs. His remarkable record boasts 414 wickets in 104 Tests and 502 wickets in 356 ODIs.
5. Waqar Younis
Waqar Younis, a speedster of the 1990s, possessed a unique talent for swinging the ball at tremendous pace. His yorkers and bouncers were lethal, and his reverse swing in overcast conditions was equally destructive. Younis claimed 373 wickets in 87 Test matches and a staggering 416 wickets in 262 ODIs, becoming the only player in ODI history with five 6-wicket hauls.
6. Shoaib Akhtar
Shoaib Akhtar, known as one of the fastest bowlers in the world, struck terror into the hearts of the best batsmen worldwide. With electrifying pace and unrelenting speed, Akhtar was a relentless force, even on slow pitches. His fast full-length deliveries and yorkers were nightmarish for batsmen. In 48 Tests, he took 178 wickets, and in 163 ODIs, he claimed 247 wickets.
7. Umar Gul
Umar Gul, known for his ability to generate pace with hard-length deliveries and clever inswingers, was a vital asset for Pakistan. His variations, especially slower deliveries, made him effective on fast wickets. Gul's back-of-length deliveries combined pace and bounce, while his swinging yorkers proved lethal at death.
8. Abdul Razzaq
Abdul Razzaq, often underestimated as a bowler, possessed deceptive outswingers and gentle leg cutters that bamboozled even the most established batsmen. A valuable partnership breaker, Razzaq's cunning swing and resourcefulness with the old ball made him an asset. With 100 wickets in 46 Tests and 269 wickets in 265 ODIs, he was a vital contributor with the ball.
9. Mohammad Sami
Mohammad Sami, a pace sensation known for his scorching speed and fast full-length deliveries, was a delight to watch. Although he couldn't feature in many Test matches, his uneven bounce and deadly yorkers made him a threat. Sami claimed 85 wickets in 36 Tests and 121 wickets in 87 ODIs.
Aaqib Javed, despite facing stiff competition from the likes of Shoaib Akhtar and Abdul Razzaq, caused problems for batsmen with his deceptive line and swing. His upright length made it challenging for opponents to score runs, particularly in the middle overs. Javed's contributions include 54 wickets in 22 Tests and 182 wickets in 163 ODIs.
In a cricketing nation where fast bowlers have always been revered, these ten luminaries have left an indelible mark. Their skill, determination, and unwavering commitment to the art of fast bowling have not only inspired generations but also propelled Pakistan's cricketing legacy to glorious heights. As we celebrate their achievements, we honor the enduring legacy of Pakistani fast bowlers in the world of cricket.
Many of our readers have been bored lately as they are stuck at home because of the pandemic of COVID-19. Thanks to the technology we have today there are different ways to entrain yourself since the world wide web is a big place to explore. We make it easier for you to give you the latest TV shows, movies, celebrity gossip, and many more worthwhile articles, but today we found a new site called casinoexpressindia.com, this site provides all of our readers from India, the best in https://casinoexpressindia.comonline casino. Time to check out those new TV shows we love to recommend while playing different fun games.