Who Is Adam Zampa's Wife? What We Know About Hattie Leigh Palmer
Adam Zampa and Hattie Leigh Palmer: A Glimpse into Their Love Story
Adam Zampa and Hattie Leigh Palmer: A Glimpse into Their Love Story
Australian cricketer Adam Zampa, renowned for his impressive leg-spin skills, has had a flourishing career representing Australia and various domestic teams. His journey includes stints in the IPL, where he showcased his cricketing prowess. Yet, in this article, we dive into the more private aspect of his life and provide insight into his wife, Hattie Leigh Palmer.
Who is Adam Zampa's Wife, Hattie Leigh Palmer?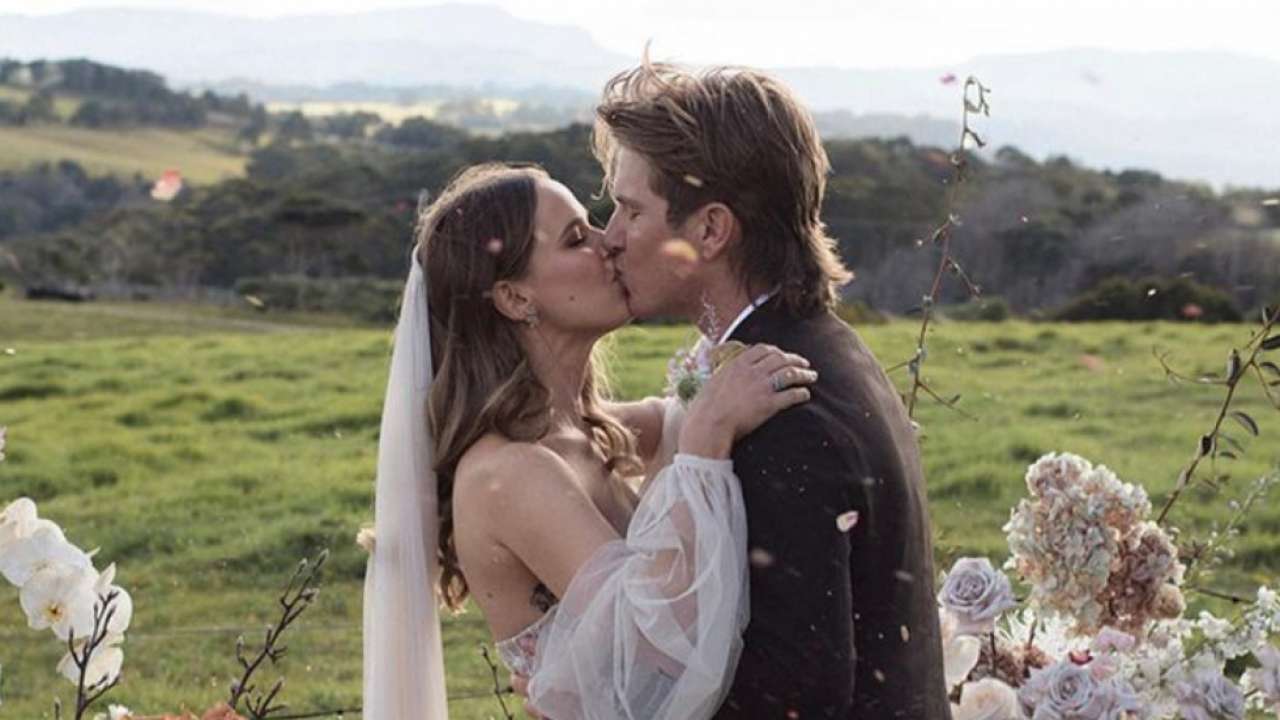 Adam Zampa is married to Hattie Leigh Palmer, an Australian model. Their love story is not widely known, and the couple tends to keep their personal lives private. Details about their first meeting or how their relationship began are not publicly available. The couple decided to tie the knot in June 2021, a decision that was postponed twice due to the COVID-19 pandemic. Their wedding was a private and intimate ceremony, reflecting their preference for keeping personal matters close to their hearts.
The Love Story of Adam Zampa and Hattie Leigh
The exact story of how Adam Zampa and Hattie Leigh Palmer first met and began their journey together remains a mystery. Zampa, known for his reserved nature, prefers not to divulge the details of his personal life, which includes the romantic story of his relationship with Hattie.
Adam Zampa and Hattie Leigh's Wedding
After several years of being together and enduring two postponements of their wedding due to the pandemic, Adam Zampa and Hattie Leigh Palmer finally exchanged vows in an intimate ceremony in June 2021. Surprisingly, Adam Zampa did not share the news of his marriage on his social media accounts. It was through Kate Willa, the designer of Hattie's wedding gown, that the world learned about the couple's legal wedding. She posted a photo of the newlyweds in their wedding attire.
Family Life and Children
On January 12, 2022, Hattie Leigh Palmer shared a pregnancy announcement on her Instagram account, and on June 10, 2022, the couple welcomed their first child, a son named Eugene Arthur William Zampa. The couple is navigating parenthood and co-parenting for their young son, adding a new chapter to their love story.
Hattie Leigh Palmer is an Australian model, and little is known about her personal life, as she, like her husband, prefers to maintain privacy.
As the couple continues their journey together, their love story serves as a reminder that even in the world of public figures and international cricket, love and family remain cherished and private aspects of life.
Many of our readers have been bored lately as they are stuck at home because of the pandemic of COVID-19. Thanks to the technology we have today there are different ways to entrain yourself since the world wide web is a big place to explore. We make it easier for you to give you the latest TV shows, movies, celebrity gossip, and many more worthwhile articles, but today we found a new site called casinoexpressindia.com, this site provides all of our readers from India, the best in https://casinoexpressindia.comonline casino. Time to check out those new TV shows we love to recommend while playing different fun games.