Who Is Anil Kumble's Wife? What We Know About Chethana Ramatheertha
Chethana Ramatheertha: The Woman in Anil Kumble's Life
Anil Kumble, the former Indian cricketer who is renowned for his exceptional leg-spin bowling and holds a record of 619 wickets in Test cricket, is not only a cricketing legend but also a family man. While his cricketing accomplishments are celebrated worldwide, his personal life, including his marriage to Chethana Ramatheertha, adds a heartwarming layer to his story.
Who Is Anil Kumble's Wife, Chethana Ramatheertha?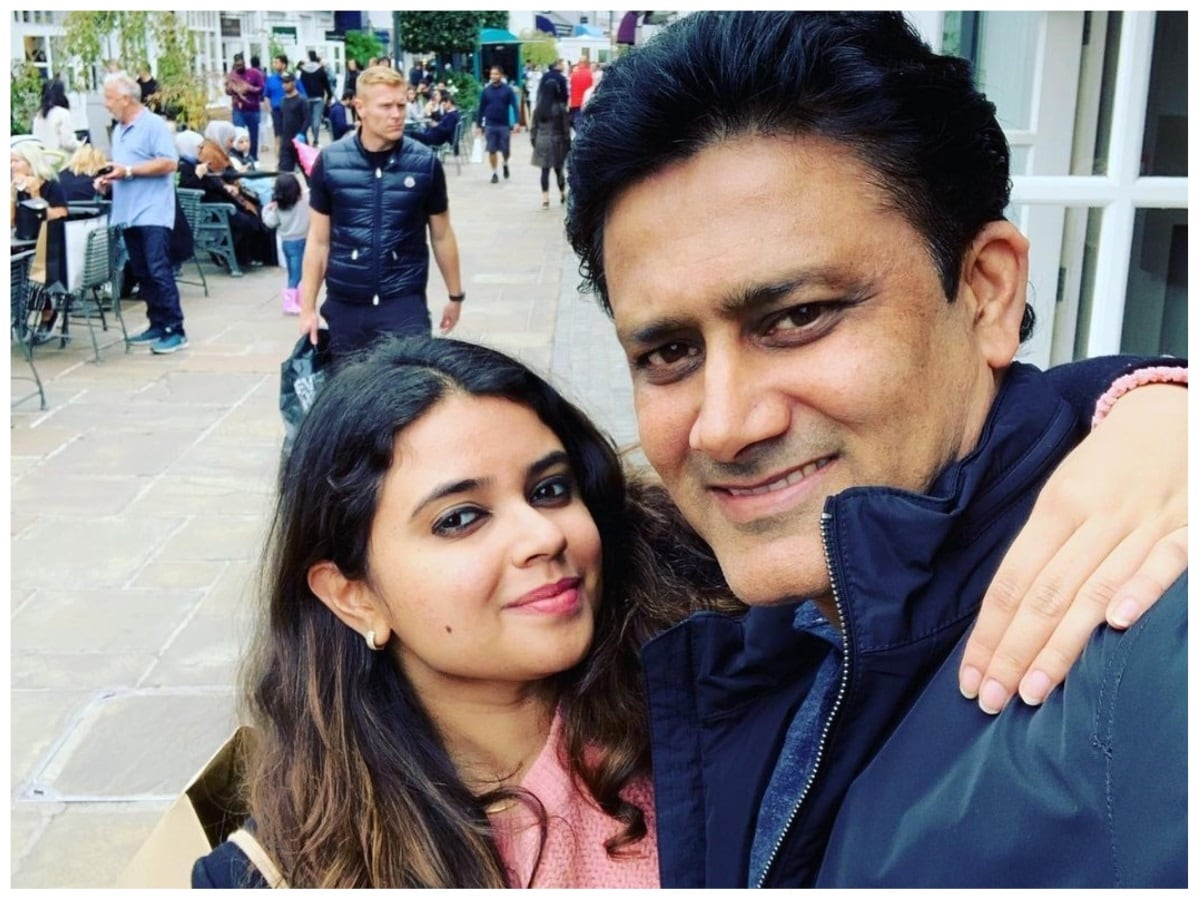 Anil Kumble's wife is Chethana Ramatheertha. She is a homemaker with a postgraduate degree in English Literature. The couple got married on July 1, 1999, and their journey as a couple has been a testament to love, resilience, and family.
The Love Story of Anil Kumble and Chethana Ramatheertha
Anil Kumble and Chethana Ramatheertha's love story began at a travel agency named Trans-Oceanic Travels, where Chethana used to work. At that time, Chethana was already married but was living separately from her husband. She met Anil Kumble, and their connection grew over time.
Anil Kumble and Chethana Ramatheertha's Marriage
Chethana Ramatheertha was legally separated from her first husband of 13 years in 1998 and was involved in a lengthy custody battle over their daughter, Aaruni. Anil Kumble proposed to her in the same year, but she initially hesitated, citing her previous marriage as a reason for her reservations. However, a year later, she accepted his proposal, and the couple exchanged vows on July 1, 1999.
Anil Kumble and Chethana Ramatheertha's Children
In a beautiful display of love and family, Anil Kumble adopted Chethana's daughter from her first marriage, Aaruni. In addition to Aaruni, the couple welcomed two more children, a son named Mayas Kumble and a daughter named Svasti Kumble.
All About Chethana Ramatheertha
Date of Birth: July 18, 1968
Zodiac Sign: Cancer
Height: 160 cm
Weight: 70 kg
Profession: Homemaker
Chethana Ramatheertha is 53 years old and a devotee of Lord Ganesha. She has a sun sign of Cancer and stands at 160 cm with a weight of 70 kg. Her life journey includes two marriages, with Anil Kumble being her second husband. She encountered legal complexities, including a custody battle over her daughter, Aaruni, with her first husband, Kumar V. Jahgirdar.
Her story is one of love, resilience, and the complexities of modern families. While the couple's love story faced its share of challenges, it's a testament to their enduring commitment to each other and their family.
Anil Kumble's achievements on the cricket field are celebrated, but his commitment to his family, including his wife, Chethana Ramatheertha, paints a more personal and heartwarming picture of the legendary cricketer.
Many of our readers have been bored lately as they are stuck at home because of the pandemic of COVID-19. Thanks to the technology we have today there are different ways to entrain yourself since the world wide web is a big place to explore. We make it easier for you to give you the latest TV shows, movies, celebrity gossip, and many more worthwhile articles, but today we found a new site called casinoexpressindia.com, this site provides all of our readers from India, the best in https://casinoexpressindia.comonline casino. Time to check out those new TV shows we love to recommend while playing different fun games.