Who Is Mustafizur Rahman's Wife? Here Is What we Know About Samiya Parvin
Unveiling the Enigmatic Life of Samiya Parvin, the Woman Behind Mustafizur Rahman
Mustafizur Rahman, the talented Bangladeshi cricketer known for his deadly yorkers and brilliant swing bowling, has a personal life that is often hidden from the limelight. In this article, we delve into the life of Samiya Parvin, Mustafizur Rahman's wife, to shed light on the woman behind the cricketer.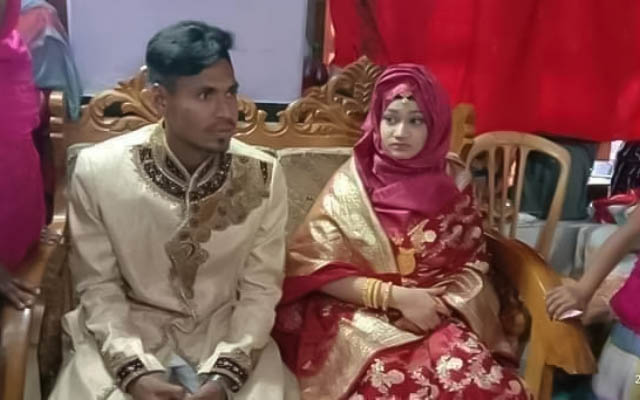 Love in the Shadows:
Mustafizur Rahman's love story with Samiya Parvin is a testament to love's ability to blossom amidst the most challenging circumstances. The couple managed to keep their relationship largely private, which is no small feat in a country where cricketers are often under the watchful eye of the media and fans.
Samiya Parvin's Background:
Samiya Parvin, born and raised in a conservative family in the rural district of Satkhira in Bangladesh, hails from a modest background. Her family's simplicity and down-to-earth values have played a pivotal role in shaping her personality.
Education and Career:
Samiya Parvin completed her education in Bangladesh and, much like Mustafizur, kept her personal life away from the public eye. Her focus on education and a desire to maintain a low profile suggests a sense of independence and determination.
A Quiet Wedding:
The couple tied the knot in a simple ceremony held in Mustafizur Rahman's hometown of Satkhira. This quiet wedding was attended by close friends and family, a reflection of their desire to keep their personal life out of the media frenzy that often surrounds high-profile cricketers.
Life as the Wife of a Cricketer:
Samiya Parvin's life as the wife of a cricketer comes with its own set of challenges. Mustafizur's international cricketing commitments often keep him away from home for extended periods, and the constant scrutiny from fans and media can be overwhelming. Despite these challenges, Samiya has stood by her husband's side, offering unwavering support and understanding.
Maintaining Privacy:
The couple's dedication to maintaining their privacy is notable. They have successfully kept their personal life out of the spotlight, choosing to share glimpses of their life on their own terms. This approach has garnered them respect from fans and the cricketing fraternity alike.
Mutual Support:
While Samiya Parvin may not have a public presence similar to her husband's, her support behind the scenes is undoubtedly significant. Mustafizur Rahman has often acknowledged the role his wife plays in his life, describing her as his pillar of strength.
Conclusion:
Samiya Parvin's life as the wife of Mustafizur Rahman remains relatively enigmatic, but her dedication to maintaining their privacy and her unwavering support for her husband are admirable qualities. Their love story, which began in the shadows and continues to thrive away from the public eye, is a testament to their commitment to each other. As Mustafizur's cricketing career continues to shine, Samiya Parvin stands steadfastly by his side, making their bond a heartwarming example of love amidst the spotlight.
Many of our readers have been bored lately as they are stuck at home because of the pandemic of COVID-19. Thanks to the technology we have today there are different ways to entrain yourself since the world wide web is a big place to explore. We make it easier for you to give you the latest TV shows, movies, celebrity gossip, and many more worthwhile articles, but today we found a new site called casinoexpressindia.com, this site provides all of our readers from India, the best in https://casinoexpressindia.comonline casino. Time to check out those new TV shows we love to recommend while playing different fun games.