Do You know Why Shahid Kapoor's Son Zain Was Shocked When He Saw 'Jab We Met'!!
Shahid Kapoor: The Actor, His Career, and the Shadows of Comparison
In the world of Bollywood, where stars shine brightly and carve their own unique paths, actor Shahid Kapoor has undoubtedly etched his name in the annals of Indian cinema. Since his debut in the 2003 hit film 'Ishq Vishk,' Shahid has not only mesmerized audiences with his acting prowess but has also become a sensation for his impeccable dance moves and the quintessential 'lover boy' charm. However, early in his career, Shahid faced a burden that often accompanies the rise of promising talents - the weight of comparisons, particularly with the iconic Shah Rukh Khan.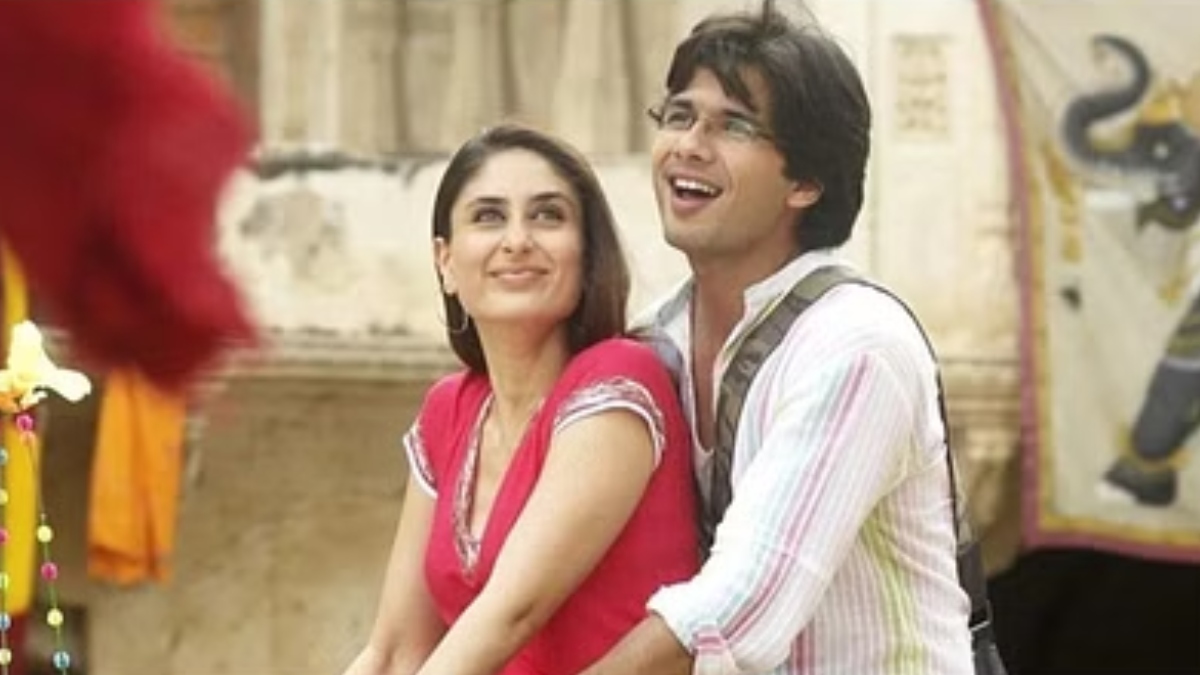 Shahid Kapoor's remarkable journey began with his debut, which garnered immediate attention and appreciation from fans and critics alike. His good looks, remarkable acting skills, and dancing finesse were impossible to ignore. This rapid rise in popularity, combined with his charming persona, led many to draw parallels between him and Shah Rukh Khan. The comparison was, at times, inevitable, as Shahid exhibited a charm reminiscent of SRK's signature appeal.
However, Shahid's recent candid revelation sheds light on the impact such comparisons had on his self-perception and approach to his craft. While acknowledging the comparisons, he stressed the inherent disadvantages of being labeled as the "next Shah Rukh Khan." According to Shahid, every actor's journey is unique, and charisma is an innate quality that cannot be replicated. Attempting to mimic someone else's success based on surface-level similarities is an inherently flawed approach to one's career.
Shahid's career, which has spanned nearly two decades, is a testament to his talent and versatility. He has successfully portrayed a wide range of characters, from the quintessential romantic hero to intense and complex roles. Some of his notable works include 'Jab We Met,' 'Kabir Singh,' 'Udta Punjab,' and 'Haider,' among others. His dedication and commitment to each character have earned him a special place in the hearts of audiences.
In a recent interview, Shahid also offered a glimpse into his personal life, revealing a heartwarming anecdote involving his children. When asked by his wife, Mira, which of his movies she should show their kids, Shahid initially hesitated, admitting that some of his films were not suitable for children. However, the first film they eventually watched was 'Jab We Met,' a movie that showcased a clean-shaven Shahid Kapoor. His son's bewildered response, "Papa, that is how you look without a beard?," brought laughter and a precious family moment.
As Shahid Kapoor continues to excel in his career and shape his legacy, he stands as a testament to the idea that each actor's journey is distinct, and their charisma is an irreplaceable facet of their identity. The comparisons may have lingered, but Shahid's unique contributions to Indian cinema have set him apart as a talent worthy of recognition in his own right. His candid acknowledgment of the challenges associated with such labels underscores the importance of celebrating individuality and originality in the world of entertainment.
Many of our readers have been bored lately as they are stuck at home because of the pandemic of COVID-19. Thanks to the technology we have today there are different ways to entrain yourself since the world wide web is a big place to explore. We make it easier for you to give you the latest TV shows, movies, celebrity gossip, and many more worthwhile articles, but today we found a new site called casinoexpressindia.com, this site provides all of our readers from India, the best in https://casinoexpressindia.comonline casino. Time to check out those new TV shows we love to recommend while playing different fun games.