Fans Get Upset to See Abhishek Bachchan's Simple Wish For Aishwarya Rai!!
"Abhishek Bachchan's Minimalist Birthday Wish for Aishwarya Rai Triggers Mixed Fan Reactions"
Abhishek Bachchan recently marked his wife Aishwarya Rai Bachchan's birthday with a seemingly simple yet direct greeting on social media. However, this concise gesture was met with mixed reactions from the public and Aishwarya's dedicated fanbase, prompting discussions about personal expression and public displays of affection.
On Aishwarya's special day, Abhishek shared a throwback photo of the Bollywood icon on his Instagram account and captioned it with a brief "Happy Birthday" message, accompanied by a red heart and an evil eye emoji. While the intent behind the message was undoubtedly affectionate, it fell short of the expectations of some fans who were anticipating a more emotionally enriched or personalized wish.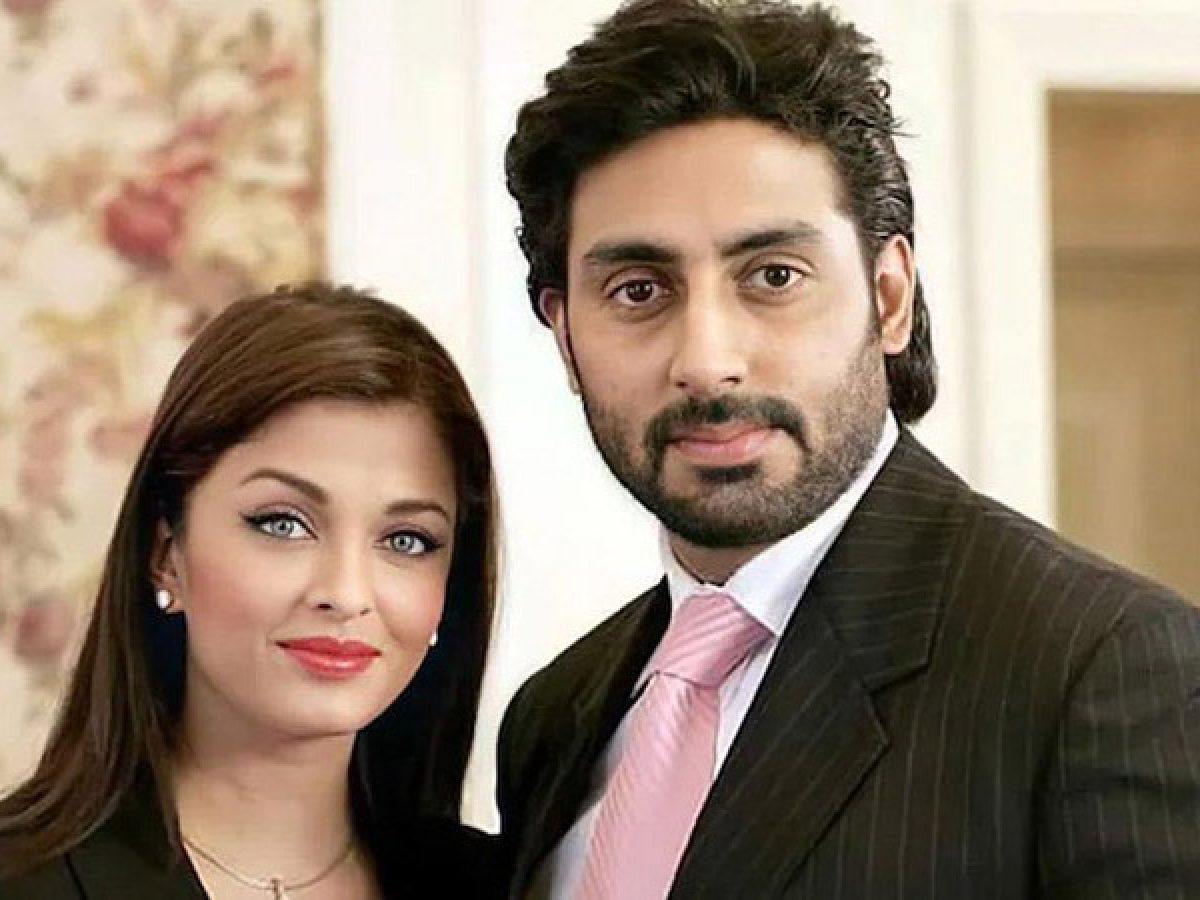 Expressing their disappointment, some fans compared Abhishek's succinct birthday greeting to the more elaborate and lengthier messages he had written for his father in the past, prompting questions about the perceived lack of personal touch in his post for Aishwarya. Critics highlighted the absence of additional affectionate expressions, suggesting that a more intimate or endearing note would have been more appropriate for such a significant occasion.
Conversely, supporters of the couple came to Abhishek's defense, asserting that personal relationships are a private matter, and public displays of affection are subject to individual preferences. They emphasized the importance of respecting the choices of public figures when it comes to sharing intimate moments on social media.
This incident isn't the first time that Aishwarya Rai's fans have expressed disappointment regarding interactions within the Bachchan family. Previously, Shweta Bachchan, Abhishek's sister, faced criticism for not acknowledging Aishwarya's appearance at the Paris Fashion Week in a social media post, despite sharing about her daughter's ramp debut for L'Oréal. The omission sparked conversations and concerns among fans regarding the family's acknowledgment of Aishwarya's achievements and presence.
Notwithstanding the social media chatter, Aishwarya's personal celebrations took a philanthropic turn as she commemorated her 50th birthday by making a substantial donation of Rs 1 crore for a new hospital, focusing on significant acts of generosity and charity.
This incident with Abhishek's birthday message for Aishwarya Rai Bachchan once again reiterates the varied perceptions and expectations that fans have regarding the public expressions and acknowledgments from celebrities and their families.
Many of our readers have been bored lately as they are stuck at home because of the pandemic of COVID-19. Thanks to the technology we have today there are different ways to entrain yourself since the world wide web is a big place to explore. We make it easier for you to give you the latest TV shows, movies, celebrity gossip, and many more worthwhile articles, but today we found a new site called casinoexpressindia.com, this site provides all of our readers from India, the best in https://casinoexpressindia.comonline casino. Time to check out those new TV shows we love to recommend while playing different fun games.