Is Mrunal Thakur Marrying A Telegu Actor!!
Mrunal Thakur's Marriage Rumors and Career Milestones: A Peek into the Life of the Acclaimed Actress
 
Updated: Nov 4, 2023, 22:52 IST
Mrunal Thakur, an accomplished actress known for her diverse roles and exceptional performances in the film industry, recently made waves with circulating rumors about her alleged marriage to a Telugu star. The buzz intensified as producer Allu Aravind, known for his prominence in the industry, made a mention of this during an award ceremony, extending his best wishes to Mrunal for a speedy marriage, capturing significant attention.
Having carved a distinct niche for herself in the film world, Mrunal enjoys a substantial fan following on social media. The rumors of her potential union with a Telugu star sparked conversation among enthusiasts and the media alike.
The spotlight on her personal life became more pronounced when Allu Aravind, during an award ceremony where he was set to present the Best Female Actor award to Mrunal for her remarkable performance in the film "Sita Ramam," publicly expressed his blessings, hoping that she finds a husband and settles down in Hyderabad.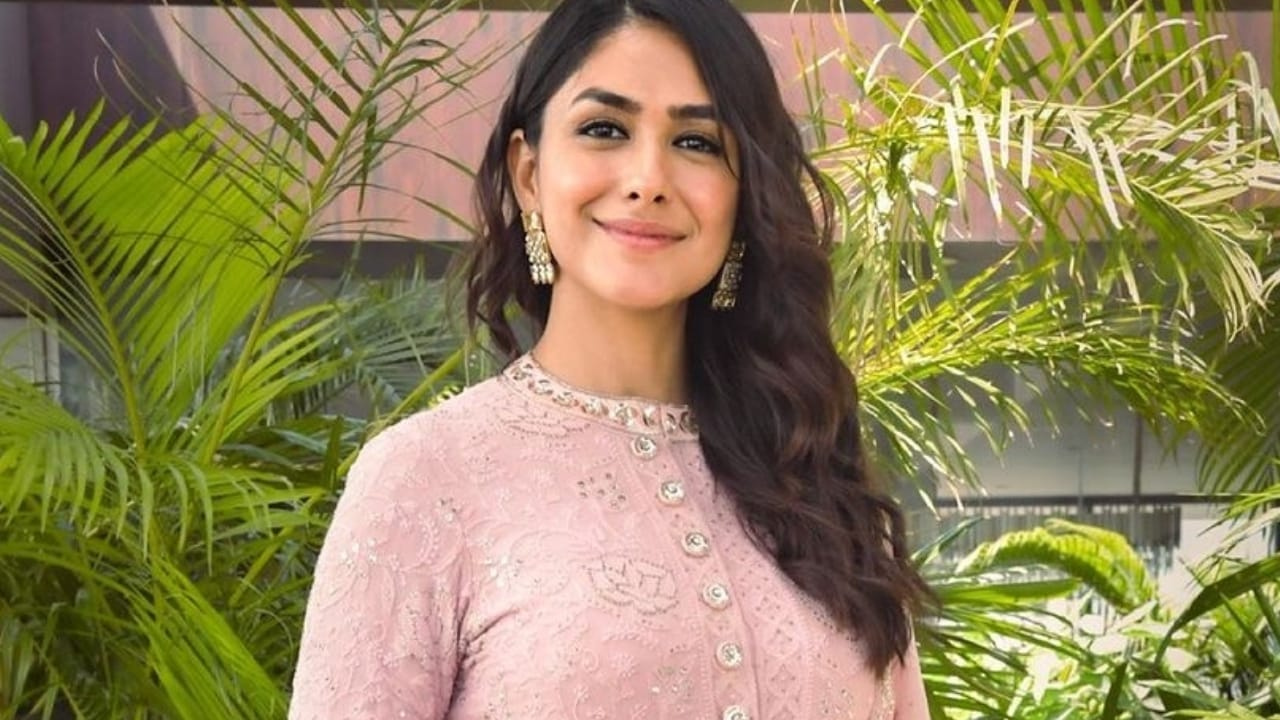 In a prior interview with India Today, Mrunal conveyed her belief in the institution of marriage, drawing from her observations of successful relationships around her. She emphasized that the right person for marriage might be encountered at any age – be it during one's youthful years or later stages of life, emphasizing the belief that age should not dictate one's readiness for marriage.
Also Read: Ankita Lokhande Reveals Why She & SSR Broke Up!
She emphasized the importance of recognizing the ideal life partner and urged not to delay if one finds the person meant for them, echoing the sentiment that the perfect match could be discovered at any stage of life.
Despite the buzz surrounding her personal life, Mrunal's professional journey remains noteworthy. Her recent portrayal as Adhira Arya in the acclaimed web series 'Made In Heaven' received widespread praise. The series, directed by a stellar ensemble including Zoya Akhtar, Reema Kagti, Alankrita Srivastava, Nitya Mehra, and Neeraj Ghaywan, showcased her versatility and acting finesse.
In an interview with ETimes, Mrunal delved into her character, dedicating her role to women globally who have withstood and survived abuse, highlighting her commitment to impactful storytelling and shedding light on critical societal issues.
Her upcoming project 'Aankh Micholi,' helmed by Umesh Shukla and set to release on November 3, promises to be another milestone in her career. The film boasts an ensemble cast including Paresh Rawal, Sharman Joshi, and others, further solidifying Mrunal's trajectory in the industry.
Mrunal Thakur's journey in the limelight remains a blend of both personal speculations and professional triumphs, underscoring her dedication to her craft, willingness to address societal concerns through her roles, and a nuanced approach to her career choices. As she continues to captivate audiences with her performances, her impact in both cinema and society is undoubtedly set to grow in the coming years.
Many of our readers have been bored lately as they are stuck at home because of the pandemic of COVID-19. Thanks to the technology we have today there are different ways to entrain yourself since the world wide web is a big place to explore. We make it easier for you to give you the latest TV shows, movies, celebrity gossip, and many more worthwhile articles, but today we found a new site called casinoexpressindia.com, this site provides all of our readers from India, the best in https://casinoexpressindia.comonline casino. Time to check out those new TV shows we love to recommend while playing different fun games.