Karishma Kapoor's Daughter Samaira Kapoor Age, Wiki, Family, Education
Samaira Kapoor: Embracing Talent and Heritage in Bollywood Royalty
Samaira Kapoor, often recognized as Samaira Kapur in media circles, stands as a defining testament to the illustrious Kapoor lineage and Bollywood heritage. Born on March 11, 2005, in the bustling city of Mumbai, Maharashtra, India, she gracefully embodies the essence of cultural diversity and cinematic legacy.
At 17 years old in 2022, Samaira epitomizes grace and charm, adorned with deep black eyes and raven black hair, standing at a height of 5 feet 2 inches. Her presence echoes a blend of cultural richness from both sides, British-Indian ethnicities, and a solid foundation rooted in Hinduism and the Khatri caste.
The daughter of renowned actress Karishma Kapoor and industrialist Sunjay Kapur, Samaira boasts a close-knit family circle, sharing her life with younger brother Kiaan Raj Kapoor. Her education finds roots at the prestigious Dhirubhai Ambani International School (DAIS) in Mumbai, where she cultivates her talents and shapes her academic journey.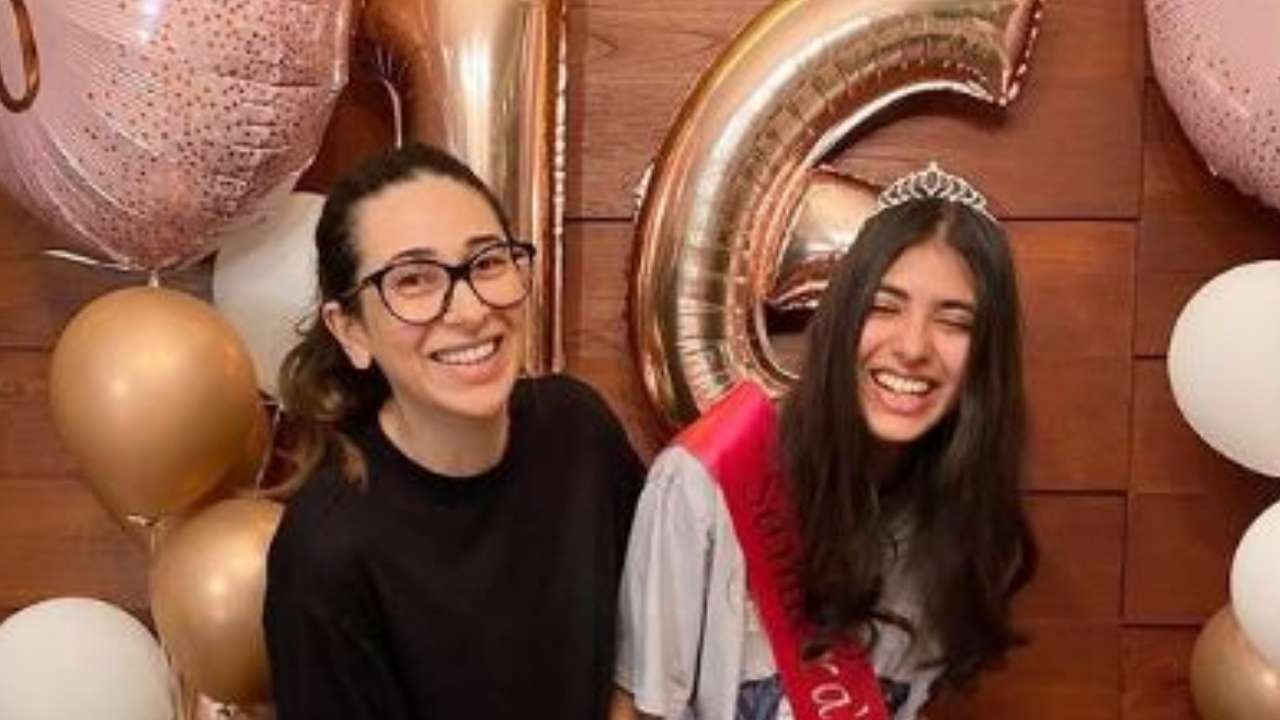 Beyond her educational pursuits, Samaira's foray into the world of creativity began at a tender age, showcased by her involvement in the short film "Be Happy" at just 10 years old. The film was screened at the 19th International Children's Film Festival of India in 2015 and was selected for its emotive storytelling under the 'Little Directors' category. Her involvement as an actor, scriptwriter, editor, and cinematographer underscored her diverse talents, collaborating with talents like Ibrahim Ali Khan and Kaveri Kapur, encapsulating the film's message of cherishing life's simple joys.
In 2020, Samaira graced another short film, "Daud," directed by Rysa Pandey, younger sister of Ananya Pandey. This venture showcased her evolving talents, sharing screen space with Jahaan Kapoor, son of Sanjay and Maheep Kapoor.
Her lineage connects her with a plethora of famous personalities within the Bollywood circle, from cousins like Taimur Ali Khan Pataudi, Jehangir Ali Khan Pataudi, and others, to an illustrious array of uncles, aunts, and grandparents from the Kapoor and Kapur families.
Her impact in the media landscape is also evident through her Instagram presence, providing a glimpse into her life and experiences for her followers.
Samaira Kapoor stands as a symbol of cultural amalgamation and burgeoning talent within the iconic Kapoor family. Her unique mix of cultural influences, alongside her inherent creative abilities, positions her as a dynamic young individual embracing her family's rich heritage while crafting her own unique legacy in the world of cinema and arts.
Many of our readers have been bored lately as they are stuck at home because of the pandemic of COVID-19. Thanks to the technology we have today there are different ways to entrain yourself since the world wide web is a big place to explore. We make it easier for you to give you the latest TV shows, movies, celebrity gossip, and many more worthwhile articles, but today we found a new site called casinoexpressindia.com, this site provides all of our readers from India, the best in https://casinoexpressindia.comonline casino. Time to check out those new TV shows we love to recommend while playing different fun games.