Our Pick For The Best Bollywood Performances (Male) of 2020
It is said that a true actor shines in the most difficult of scenes. In an entire year that was
It is said that a true actor shines in the most difficult of scenes. In an entire year that was difficult, we witnessed numerous such performances. Perhaps it was the first year when performances in Web shows outshone their film counterparts. Let's take a look at some of the best male performances of this year
Sanjay Mishra – Kaamyaab
In many ways, Sanjay Mishra played himself in the superb Kaamyaab: a side-actor who struggled many years in Bollywood playing side-roles. But while Sanjay Mishra finally found fame that he deserved, the character Sudheer didn't. As Sudheer, Mishra perfectly channels the exhaustion and disappointment of a veteran actor who is almost forgotten. Even after spending decades in the industry, he is still only allowed to stand on the edge, never to find centre-stage. It would be hard to find someone who would have done more justice to this character than Sanjay Mishra. In the end, we had to thoroughly enjoy his superb performance, aur option kya hai?

Pratik Gandhi – Scam 1992
Pratik Gandhi was a known name in Gujrati cinema already, but even he wouldn't have imagined the kind of fame he would receive with just one show. But then again, such was his magnificence in Scam 1992. Gandhi portrays Harshad Mehta with such magnetic charm that you can't help but root for him. Within a span of a few episodes, we saw the full breadth of the maturity Gandhi's talent holds. We don't know if Harshad Mehta's nickname as "Stock Market's Bachchan" was apt or not, but Gandhi performs with a swagger and confidence that is definitely classic Bachchan. He deserves every bit of glory he got this year, and then some.

Jaideep Ahlawat – Pataal Lok
For years Jaideep Ahlwat has played negative characters in a bid to find his place in the industry. But it was the role of a good guy that would finally get him his due. As Inspector Hathiram, Ahlwat presents a disgruntled, struggling cop who stands against a rotten system. Sounds familiar? But Ahlawat's performance is unlike any you might have seen. He has failed but not lost, become exhausted but not given up. Ahlwat blends contrasting aspects of Hathiram so well. You need to see it to believe what really makes his Hathiram different.

Manoj Bajpayee – Bhonsle
The character of Ganpat Bhonsle was easily the most complex ones in this list. It needed an actor of the highest calibre to do justice: fortunately, Manoj Bajpayee is exactly that. Vajpayee plays an old cop approaching retirement but struggling to get an extension somehow. His life is like an island alone in an ocean – mundane, bleak, haunting. But more than anything, he is angry – angry for many years, for some unknown reason. The show, like Paatal Lok, is a study of human vices and brutality. Bajpayee is exactly what it needed as the protagonist.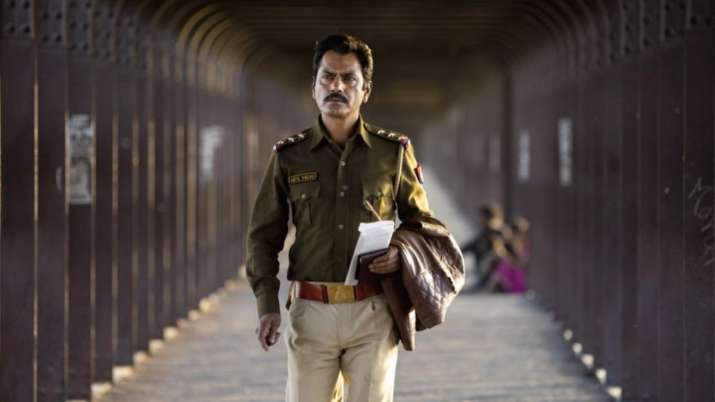 Nawazuddin Siddiqui – Raat Akeli Hai & Serious Men
One film might not have achieved what two did. Raat Akeli Hai might be called an "easier" role – since crime-thriller is a genre upon which Siddiqui has built his career. But Siddiqui still manages to surprise, offering a very restrained and nuanced performance. As a struggling cop who falls deep into a web of a murder mystery and a messed-up family, Siddiqui never lets it feel redundant.
Serious Men, on the other hand, was a satirical drama. Siddiqui played Ayyan, a Tamil Dalit in Mumbai who has spent his life trying (and failing) to rise above his social status. But he doesn't want the same for his son and is willing to go to any length to get it. As Ayyan, Siddiqui is humourous, witty and a pleasure to watch. But like Jatil Yadav, Ayyan too has anger seething under him. These two characters, together, showcase the full range of Siddiqui's acting prowess.
Which performance was your favourite? Comment below to let us know.
Follow Us On
Instagram: @bollywoodblinditems
Twitter: @dopinionatedin
Click here to join our WhatsApp group
Click here to join our Telegram Group
Many of our readers have been bored lately as they are stuck at home because of the pandemic of COVID-19. Thanks to the technology we have today there are different ways to entrain yourself since the world wide web is a big place to explore. We make it easier for you to give you the latest TV shows, movies, celebrity gossip, and many more worthwhile articles, but today we found a new site called casinoexpressindia.com, this site provides all of our readers from India, the best in https://casinoexpressindia.comonline casino. Time to check out those new TV shows we love to recommend while playing different fun games.