Permanent Roommates Season 3 Ending Explained
Permanent Roommates Season 3 Ending: A Journey of Love, Sacrifices, and Uncertainties for Mikesh and Tanya
The third season of TVF's "Permanent Roommates" brought a roller-coaster of emotions for Mikesh and Tanya, the central characters known for their enduring love and the trials they face in their relationship. The latest season revolves around a conflict concerning personal aspirations and the desire to stay together, putting their relationship to the test once again.
Mikesh, the lovable goofball portrayed by Sumeet Vyas, finds himself at odds with Tanya, played by Nidhi Singh, as she expresses her wish to settle abroad. The couple faces communication challenges and struggles to express their true desires to each other. Eventually, Mikesh, though initially hesitant, agrees to Tanya's plan due to external pressures. However, his heart isn't entirely committed, and underlying reasons for his reluctance start to surface.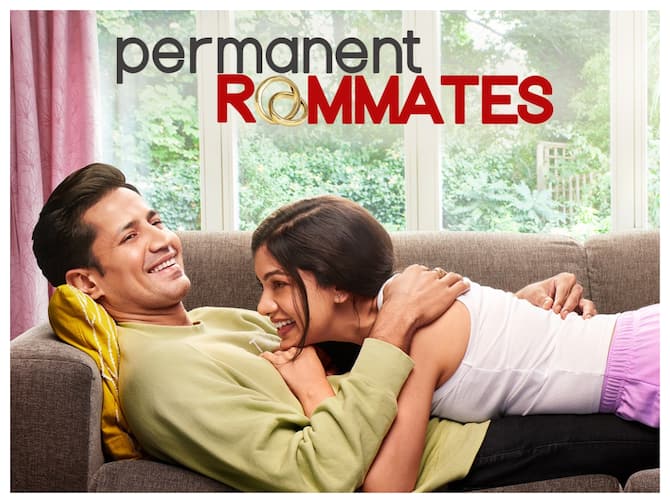 An interesting turn in the plot occurs when Mikesh's father-in-law, Brijmohan, who had previously received advice from Mikesh, encourages him to say yes to Tanya's demands, leading to a rushed agreement.
Amidst the unfolding drama, Mikesh's mother's visit forms a unique bond between them. Tensions escalate as Tanya's application for Canada faces complications, and Mikesh's hidden fears stemming from a past family tragedy start to emerge.
An intervention by Mikesh's mother reveals his true feelings and emotional turmoil, leading to a poignant moment of understanding between the couple. Tanya, comprehending Mikesh's struggles, decides to sideline her dream job in Germany. However, an unexpected turn involving Pranav, a friend from Mikesh's past, alters the situation. Tanya makes the tough decision to pursue the job opportunity, and Mikesh offers support while contemplating a long-distance relationship.
The season wraps up with an emotional farewell as Mikesh hands Tanya the house key, assuring her of warm hugs upon her return. The enduring love between Mikesh and Tanya remains unwavering, leaving a heartfelt impression on fans, despite the challenges they face.
The ending of Season 3 of "Permanent Roommates" showcases the complexities and sacrifices in relationships while highlighting the unwavering bond between Mikesh and Tanya, resonating deeply with the audience, and leaving them eager for what might unfold in the future for this beloved couple.
Many of our readers have been bored lately as they are stuck at home because of the pandemic of COVID-19. Thanks to the technology we have today there are different ways to entrain yourself since the world wide web is a big place to explore. We make it easier for you to give you the latest TV shows, movies, celebrity gossip, and many more worthwhile articles, but today we found a new site called casinoexpressindia.com, this site provides all of our readers from India, the best in https://casinoexpressindia.comonline casino. Time to check out those new TV shows we love to recommend while playing different fun games.