Review: "Charlie Chopra & The Mystery of Solang Valley" - A Whimsical Journey into Classic Mystery
Unraveling enigmatic secrets with a talented ensemble cast and Vishal Bhardwaj's creative touch.
Cast and Crew:
In the enchanting world of "Charlie Chopra & The Mystery of Solang Valley," director Vishal Bhardwaj assembles a talented ensemble cast that includes Wamiqa Gabbi, Naseeruddin Shah, Gulshan Grover, Ratna Pathak Shah, Neena Gupta, Vivaan Shah, and more. Together, they embark on a journey to breathe life into a captivating narrative.
Plot Summary:
This intriguing series kicks off with a séance, led by the enigmatic Naseeruddin Shah, which immediately draws the audience into the mystical Solang Valley. The revelation of Brigadier Meherbaan Singh Rawat's potential demise, played by the versatile Gulshan Grover, sparks curiosity among both skeptics and believers in attendance.
Vishal Bhardwaj's creative prowess is evident from the outset, transporting viewers to a world reminiscent of his earlier work, such as "Makdee." While the visual grandeur typically associated with Bhardwaj's films takes a backseat, this creative departure allows the director to explore uncharted storytelling territory. However, at times, this experimentation may come across as somewhat staged, affecting the immersive experience.
At its core, "Charlie Chopra & The Mystery of Solang Valley" adheres to the classic Christie mystery formula—a murder, a wrongful arrest, red herrings, and a host of suspects, each with plausible motives. The series boasts a stellar cast, with each suspect brought to life by exceptional actors.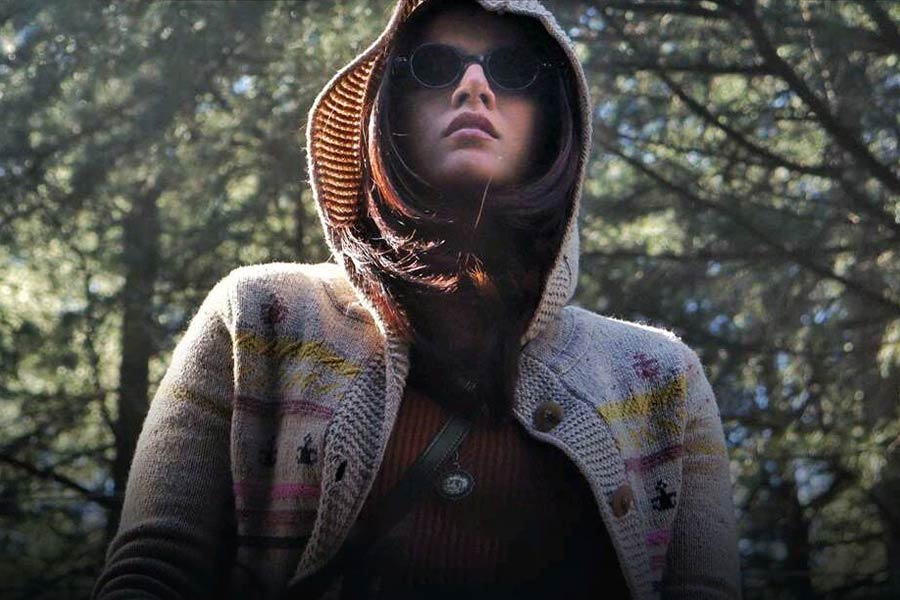 After an initial investment, the series does demand patience due to inconsistent pacing. However, as Charulata 'Charlie' Chopra (Wamiqa Gabbi), the amateur sleuth at the center of it all, uncovers deeper secrets, the story gains momentum and becomes increasingly engrossing.
Likes and Dislikes:
One of the standout aspects of the series is Wamiqa Gabbi's portrayal of Charlie. She shoulders the responsibility of the lead character with remarkable finesse, infusing her with vibrancy amidst the series' somewhat somber backdrop. Gabbi's energetic performance makes Charlie an instantly engaging character.
The series introduces an experimental narrative device—breaking the fourth wall, a technique seen in shows like "Fleabag." While this adds a layer of whimsy to the narrative, it lacks the structured impact observed in similar experiments in "Fleabag" or "Deadpool."
Verdict and Star Rating:
In summary, "Charlie Chopra & The Mystery of Solang Valley" offers a whimsical and entertaining take on the classic mystery genre. While the pacing may waver at times and the breaking of the fourth wall could have been more structured, the series benefits from a remarkable ensemble cast, with Wamiqa Gabbi's energetic performance leading the way.
Star Rating: 3.5/5 Stars
Many of our readers have been bored lately as they are stuck at home because of the pandemic of COVID-19. Thanks to the technology we have today there are different ways to entrain yourself since the world wide web is a big place to explore. We make it easier for you to give you the latest TV shows, movies, celebrity gossip, and many more worthwhile articles, but today we found a new site called casinoexpressindia.com, this site provides all of our readers from India, the best in https://casinoexpressindia.comonline casino. Time to check out those new TV shows we love to recommend while playing different fun games.