Review: "Sultan of Delhi (2023) - A Gangster Saga Unworthy of Its Setting"
An Ambitious Gangster Drama with Untapped Potential
Cast and Crew
Directed by Milan Luthria, known for his work in "The Dirty Picture," and based on Arnab Ray's book, "Sultan of Delhi" features a promising ensemble cast. Tahir Raj Bhasin plays the lead character, Arjun, supported by Nishant Dahiya as R.P. Singh, Anupriya Goenka as Shankari, Anjumm Shharma as Bangali, and Vinay Pathak in a pivotal role.
Summary
Set in post-Partition Delhi, "Sultan of Delhi" attempts to carve a niche in the gangster genre by exploring the power dynamics and class distinctions of the era. Arjun (Tahir Raj Bhasin) is a headstrong individual from a generation that migrated to Delhi post-Partition. His path crosses with R.P. Singh (Nishant Dahiya), a descendant of a princely estate, and their rivalry is set against the backdrop of a changing Delhi.
Arjun, who resorts to violence to change his fortunes, is supported by a sister and his friend Bangali, played by Anjumm Shharma. On the other hand, R.P. Singh, the lecherous aristocrat, is influenced by his late father's mistress, Shankari (Anupriya Goenka). Both rivals are mentored by a common father figure, portrayed by Vinay Pathak.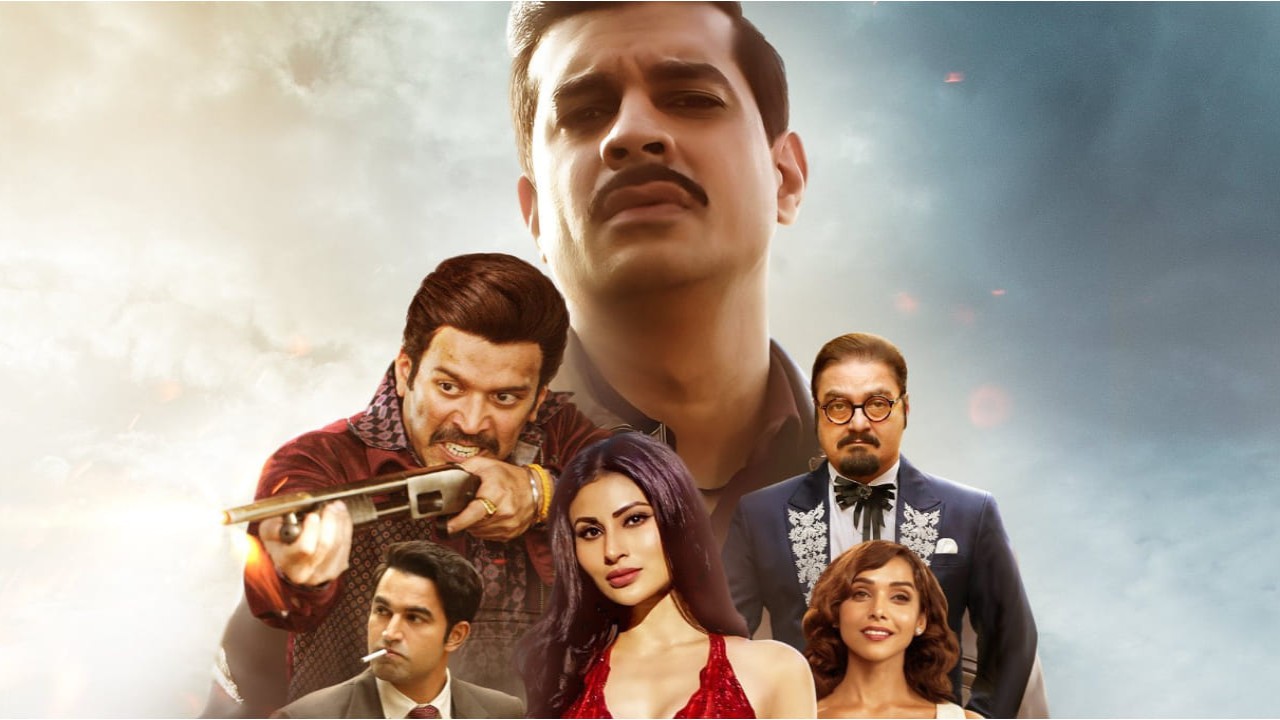 What Worked and What Didn't
The show ambitiously attempts to offer a fresh perspective within the gangster genre by placing the story in post-Partition Delhi. The visual aesthetics effectively capture the essence of the era, creating a nostalgic backdrop that adds depth to the narrative. The exploration of class distinctions and the power struggle is a compelling aspect of the story.
However, where "Sultan of Delhi" falls short is in translating these themes into a deeply engaging narrative. While it sets the stage well, it lacks the depth and insights to truly immerse the audience in the socio-political landscape of the time. The gangster world is depicted with conventional tropes, and some characters feel underdeveloped.
Performance Highlights
Tahir Raj Bhasin delivers a modest and compelling performance as Arjun, effectively portraying the character's determination. Nishant Dahiya embodies R.P. Singh's arrogance and complex persona convincingly. Anupriya Goenka leaves a memorable mark with her portrayal of Shankari, showcasing the character's twisted yet captivating nature. Vinay Pathak, as the common mentor, offers a noteworthy performance.
The Verdict
"Sultan of Delhi" is a mixed bag. While it offers a fresh perspective within the gangster genre and captures the essence of post-Partition Delhi beautifully, it falls short in delivering a narrative that matches the depth of its setting. It's a show that engages at times but leaves audiences longing for a more profound exploration of its themes.
Star Rating: 3.5/5
Many of our readers have been bored lately as they are stuck at home because of the pandemic of COVID-19. Thanks to the technology we have today there are different ways to entrain yourself since the world wide web is a big place to explore. We make it easier for you to give you the latest TV shows, movies, celebrity gossip, and many more worthwhile articles, but today we found a new site called casinoexpressindia.com, this site provides all of our readers from India, the best in https://casinoexpressindia.comonline casino. Time to check out those new TV shows we love to recommend while playing different fun games.