This Is How Ranbir Kapoor Reacted On Deepika Padukone's 'Condoms' Remark!!
Ranbir Kapoor's Graceful Response to 'Koffee With Karan' Controversy: Navigating Respect Amidst Playful Banter
The revival of Karan Johar's famed talk show, "Koffee With Karan," not only brought back the familiar buzz and glamour but also reignited discussions around a particularly memorable episode featuring Deepika Padukone and Sonam Kapoor. The light-hearted banter, especially Deepika's playful suggestion that Ranbir Kapoor should endorse a condom brand, has recently resurfaced, prompting Ranbir Kapoor to reflect on the matter and demonstrate a remarkable sense of grace and respect in the face of public attention and controversy.
In a candid interview with Simi Garewal, Ranbir Kapoor revealed his perspective on the incident. He recalled being present during the filming of the said controversial episode and shared that both Deepika Padukone and Sonam Kapoor, after the recording, visited him in his trailer, exuding warmth and friendliness. At that moment, he was unaware of the buzz surrounding their on-air banter.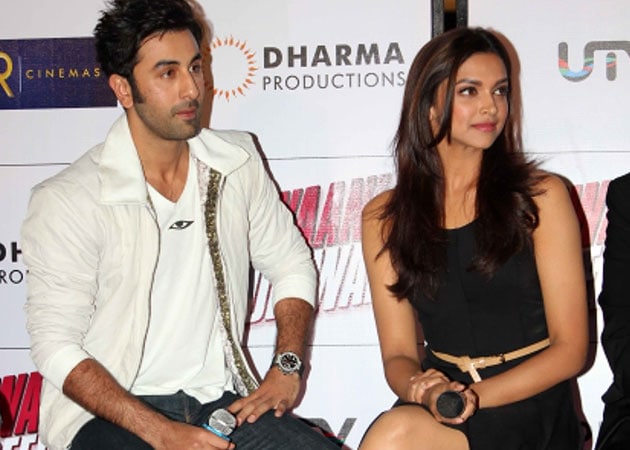 Despite the subsequent public attention and discussion it stirred, Ranbir Kapoor made it clear that he harbored no ill will towards Deepika Padukone. He emphasized the deep respect he holds for her, citing their history of a once beautiful relationship. However, he did express his opinion that it might have been more graceful had Deepika chosen to address the matter privately rather than in a public forum.
While extending his best wishes to Deepika, Ranbir Kapoor displayed a composed and relaxed attitude towards Sonam Kapoor's comments. He acknowledged being puzzled by her words but maintained a perspective that allowed for people to engage in jest or playful banter, recognizing it as their personal prerogative.
The episode, known for its candid and entertaining exchanges, created ripples in the industry and among fans, highlighting the evolving dynamics of Bollywood. Despite the playful comments and discussions in the past, it's evident that all actors involved, including Ranbir and Deepika, have since cultivated strong friendships. Deepika's recent appearance on the show even reiterated the exceptional chemistry she shares with Ranbir Kapoor, emphasizing the nuanced relationships that exist within the industry.
Ranbir Kapoor's graceful handling of the situation amid public scrutiny serves as a testament to his maturity and respect for personal relationships. His response reflects an admirable level of composure and understanding, setting an example of how to navigate controversies with dignity while preserving the essence of personal connections in a high-profile industry.
In an era where public personas often face intense scrutiny, Ranbir Kapoor's composed reaction to the 'Koffee With Karan' episode stands as a reminder of the importance of maintaining grace and respect, even in the face of playful banter and public attention.
Many of our readers have been bored lately as they are stuck at home because of the pandemic of COVID-19. Thanks to the technology we have today there are different ways to entrain yourself since the world wide web is a big place to explore. We make it easier for you to give you the latest TV shows, movies, celebrity gossip, and many more worthwhile articles, but today we found a new site called casinoexpressindia.com, this site provides all of our readers from India, the best in https://casinoexpressindia.comonline casino. Time to check out those new TV shows we love to recommend while playing different fun games.