This Is Why Emraan Hashmi Left Maanat Earlier On Shah Rukh Khan's Birthday!!
Emraan Hashmi's Low-Key Lifestyle: From Leaving Mannat Early to Making a Telugu Debut
Introduction
Emraan Hashmi, known for his understated and low-key lifestyle, has been making waves with his recent success in Salman Khan's 'Tiger 3.' Despite his achievements, the actor prefers to stay away from the glitzy party scene and industry events. In a recent interview, Emraan opened up about his aversion to late-night parties, his reservations about film screenings, and his upcoming Telugu debut in the film 'OG.'
A Night at Mannat: Emraan's Early Exit from SRK's Birthday Bash
During a conversation with Zoom TV, Emraan Hashmi recounted his experience at Shah Rukh Khan's birthday celebration at Mannat. Emraan, not one to indulge in late-night revelry, disclosed that he left the party before midnight. His reason? An unwavering commitment to his early morning routine, requiring him to wake up at 6:30 or 7 in the morning. This incident reflects Emraan's dedication to his disciplined lifestyle, even in the face of Bollywood's glamorous social scene.
Disinterest in Parties and Industry Small Talk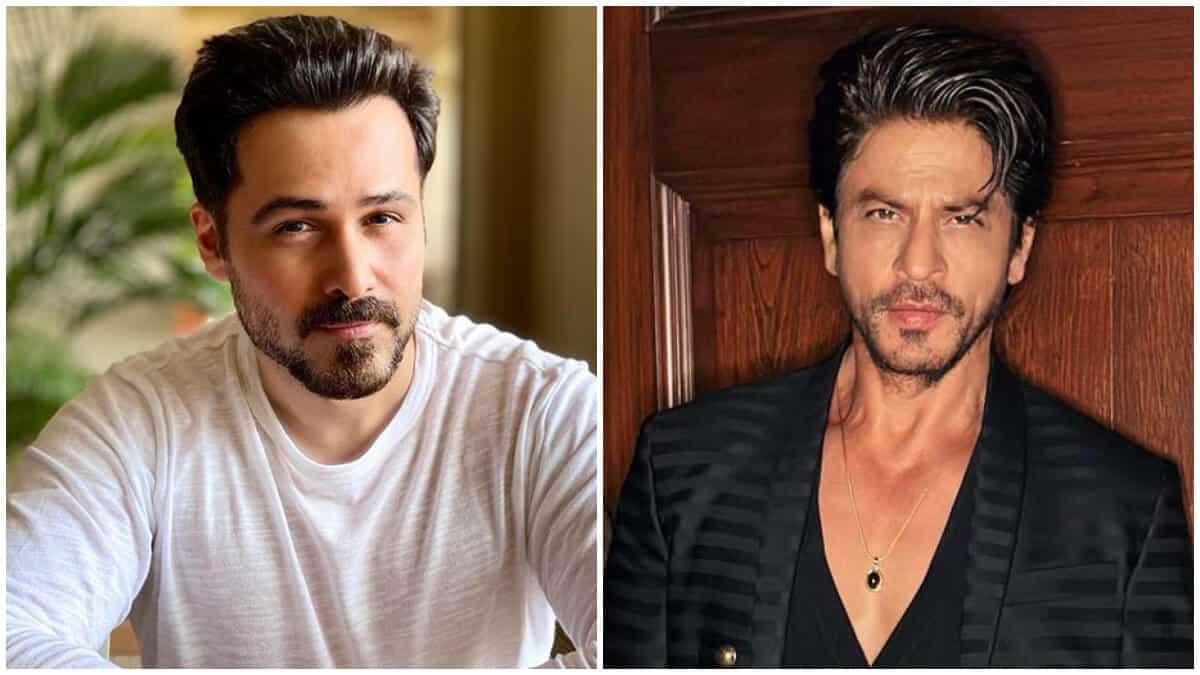 Emraan Hashmi expressed his general disinterest in attending parties, emphasizing that he doesn't drink and prefers to avoid industry small talk after work hours. This preference aligns with his desire for a more private and focused lifestyle, steering clear of the social obligations that often accompany the film industry's social events.
Reservations About Film Screenings and 'Koffee with Karan'
In the interview, Emraan also revealed his reservations about attending film screenings, citing the obligation to praise a film even if he didn't enjoy it. This candid acknowledgment highlights his commitment to authenticity and his reluctance to conform to industry norms. Furthermore, he discussed his hesitations about returning to the popular talk show 'Koffee with Karan,' expressing concerns about potentially complicating matters during the show's notorious rapid-fire round.
Upcoming Telugu Debut in 'OG'
Emraan Hashmi, riding high on the success of his antagonist role in 'Tiger 3,' is gearing up for a new challenge in his career. The actor is set to make his Telugu debut in the action film 'OG,' directed by Sujeeth. Starring alongside Pawan Kalyan and Priyanka Arul Mohan, Emraan's foray into Telugu cinema reflects his willingness to explore diverse roles and languages in the ever-evolving landscape of Indian cinema.
Conclusion
Emraan Hashmi's recent revelations offer a glimpse into the actor's grounded and straightforward approach to both his personal life and career. In an industry often associated with glitz and glamour, Emraan's commitment to a low-key lifestyle and his candid expressions about industry norms showcase a refreshing perspective. As he embarks on new projects, including his Telugu debut, audiences can anticipate Emraan Hashmi continuing to make headlines for his on-screen performances and off-screen authenticity.
Many of our readers have been bored lately as they are stuck at home because of the pandemic of COVID-19. Thanks to the technology we have today there are different ways to entrain yourself since the world wide web is a big place to explore. We make it easier for you to give you the latest TV shows, movies, celebrity gossip, and many more worthwhile articles, but today we found a new site called casinoexpressindia.com, this site provides all of our readers from India, the best in https://casinoexpressindia.comonline casino. Time to check out those new TV shows we love to recommend while playing different fun games.