Top 10 African Movies On Netflix
Discover the Magic of African Cinema: Top 10 Must-Watch African Movies on Netflix
As the world of cinema continues to evolve and diversify, African filmmakers are making their mark on the global stage with powerful storytelling, unique perspectives, and outstanding productions. Thanks to platforms like Netflix, African cinema has gained wider recognition and accessibility. In this article, we present a curated list of the top 10 African movies currently available on Netflix, offering a glimpse into the vibrant and diverse film scene from the continent.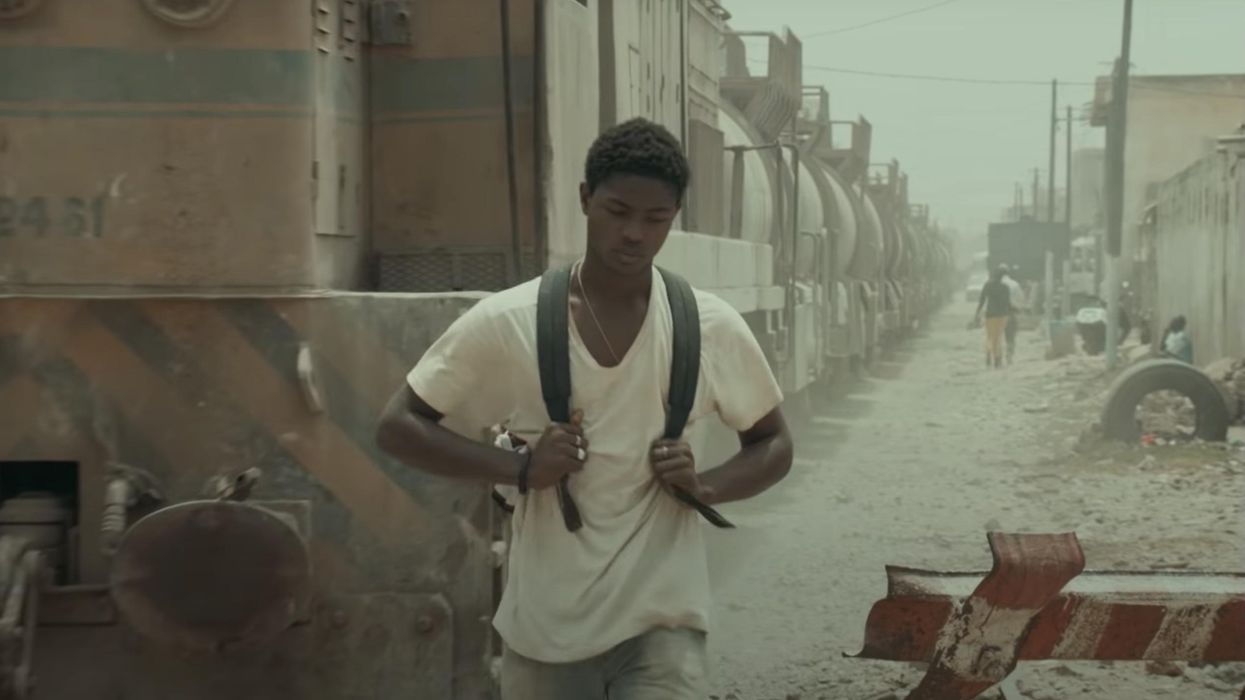 "Atlantics" (2019): Directed by Mati Diop, "Atlantics" is a haunting and visually stunning Senegalese film. This supernatural romance explores themes of love, migration, and societal change. It was the first film directed by a black woman to compete at the Cannes Film Festival.

"The Boy Who Harnessed the Wind" (2019): Directed by and starring Chiwetel Ejiofor, this British drama tells the true story of a young Malawian boy who builds a wind turbine to save his village from a devastating famine.

"The Burial of Kojo" (2018): Directed by Ghanaian filmmaker Samuel "Blitz" Bazawule, this film is a visually captivating story about family, forgiveness, and magic. It explores the landscapes and cultures of Ghana in a unique and poetic way.

"Rafiki" (2018): Directed by Wanuri Kahiu, this Kenyan drama tells a love story between two young women in a society where their relationship is forbidden. The film made history as the first Kenyan film to premiere at the Cannes Film Festival.

"Lionheart" (2018): Directed by and starring Genevieve Nnaji, this Nigerian comedy-drama is a heartwarming tale of a woman who steps up to save her family's transportation business. It offers a glimpse into Nigerian culture and family dynamics.

"The Red Sea Diving Resort" (2019): Starring Chris Evans, this historical drama is based on the true story of a group of Mossad agents who operated an undercover resort in Sudan to rescue Ethiopian Jewish refugees. While the cast is predominantly international, the story is deeply rooted in Africa.

"Queen Sono" (2020): This is not a movie but a thrilling South African spy series. "Queen Sono" is Netflix's first African original series, following the life of a highly trained spy who takes on dangerous missions while dealing with personal struggles.

"The Fisherman's Diary" (2020): This Cameroonian film follows the story of a young girl who aspires to become a doctor despite societal challenges. It's a moving tale of determination and resilience.

"Losing Lerato" (2019): This South African drama explores the complexities of family, love, and custody battles. The film tells the story of a man trying to regain custody of his daughter.

"Kasala!" (2018): Directed by Ema Edosio, this Nigerian comedy-drama offers a humorous and heartfelt look at the lives of four friends in Lagos as they navigate a series of misadventures.
These ten African films on Netflix offer a diverse range of storytelling, covering a wide spectrum of genres, cultures, and experiences. They reflect the depth and breadth of African cinema, captivating audiences around the world. Whether you're interested in gripping dramas, thought-provoking documentaries, or lighthearted comedies, African cinema on Netflix has something for everyone, providing an opportunity to explore the continent's rich cultural tapestry from the comfort of your home.
Many of our readers have been bored lately as they are stuck at home because of the pandemic of COVID-19. Thanks to the technology we have today there are different ways to entrain yourself since the world wide web is a big place to explore. We make it easier for you to give you the latest TV shows, movies, celebrity gossip, and many more worthwhile articles, but today we found a new site called casinoexpressindia.com, this site provides all of our readers from India, the best in https://casinoexpressindia.comonline casino. Time to check out those new TV shows we love to recommend while playing different fun games.