Waheeda Rehman's Daughter Kashvi Rekhi Wiki, Age, Biography, Date Of Birth, Family
Unveiling Kashvi Rekhi: Tracing the Literary Footsteps of Waheeda Rehman's Talented Daughter
Kashvi Rekhi, the daughter of iconic Bollywood actress Waheeda Rehman and Shashi Rekhi, emerges not merely as a scion of an illustrious cinematic lineage, but as an accomplished writer and individual in her own right, shaping her distinct path in the world of literature and cinema.
Although the exact birth date of Kashvi remains undisclosed, her narrative blossoms in the cultural melting pot of Bangalore, Karnataka, India. Raised in Mumbai, Maharashtra, she epitomizes a fusion of her Tamil ethnicity, Hindu heritage, and the rich cinematic legacy that her family represents.
At a height of 5 feet 4 inches and with an artistic gaze portrayed through her black eyes and hair, Kashvi exudes a blend of elegance and creativity that echoes her unique persona.
Her educational journey commenced at the prestigious Kodaikanal International School in Tamil Nadu, where she laid the foundation for her intellectual pursuits. A significant chapter of her academic odyssey unfolded at the University of Toronto in Canada, where she delved into the realms of Film/Screenplay writing, culminating in a Bachelor of Arts degree.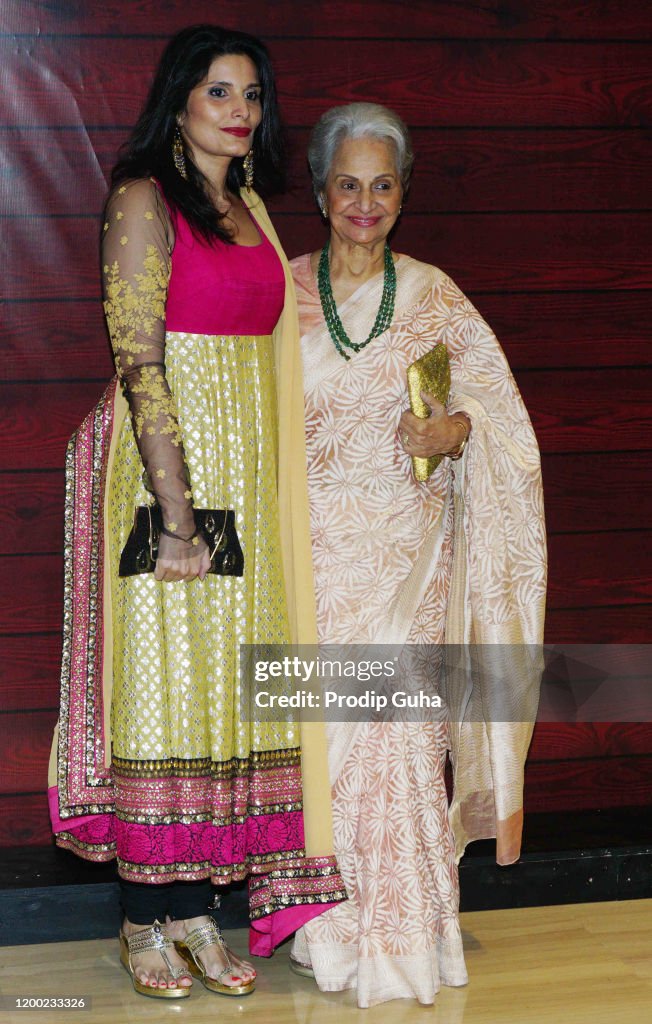 Kashvi Rekhi's foray into the cinematic realm materialized with the 2005 historical drama "Mangal Pandey: The Rising," marking her debut as a script supervisor and assistant director. Credited under the pseudonym Rashvi Rekhy, her initial steps in the industry laid the groundwork for her future endeavors.
Post her academic tenure, Kashvi found herself in the wings of veteran actors Anupam Kher and Akbar Khan, providing her with a hands-on learning experience that complemented her formal education.
Her professional journey also witnessed her tenure as the Head of Development at Mirchi Movies, a Times of India venture, between January 2007 and December 2010. This period fostered her understanding of the intricacies within the film industry, enhancing her expertise in the domain of storytelling and film production.
Beyond her professional pursuits, Kashvi Rekhi holds a pivotal position as a director at the Minim Charitable Foundation, a role she shares with her mother Waheeda Rehman and brother Sohail Rekhi. This philanthropic involvement emphasizes her commitment to social causes and charity, reflecting a deeper facet of her persona beyond the realm of entertainment.
Her connection with the literary and cinematic world is beautifully amalgamated with her proficiency as a writer, exhibiting a talent that transcends the boundaries of her familial stardom. Kashvi's alternate names, Rashvi Rekhy and Kashvi Sashi Rekhy, mirror the various facets of her identity that she intricately weaves into her artistic pursuits.
In essence, Kashvi Rekhi's story, woven within the tapestry of cinema and literature, speaks volumes about her individuality, dedication to her craft, and her enduring commitment to social causes. Her journey portrays the amalgamation of art, education, and compassion, underscoring her impactful presence in the creative and philanthropic realms, away from the glitz and glamour associated with her lineage.
Many of our readers have been bored lately as they are stuck at home because of the pandemic of COVID-19. Thanks to the technology we have today there are different ways to entrain yourself since the world wide web is a big place to explore. We make it easier for you to give you the latest TV shows, movies, celebrity gossip, and many more worthwhile articles, but today we found a new site called casinoexpressindia.com, this site provides all of our readers from India, the best in https://casinoexpressindia.comonline casino. Time to check out those new TV shows we love to recommend while playing different fun games.