New Tata Nexon 2023 Launch Date, Price, Features
Tata Nexon Facelift: What to Expect in India in 2023
The Tata Nexon Facelift is highly anticipated in the Indian automobile market, and it is expected to launch in 2023 with significant updates. Here's a summary of key information about the Tata Nexon Facelift:
Overview:
The Tata Nexon Facelift is a popular compact SUV in India.
The expected launch date for the facelift is in 2023.
It's expected to receive extensive updates in terms of exterior design, interior enhancements, engine improvements, and new technology.
Key Features and Changes:
The Tata Nexon Facelift is likely to incorporate styling cues from the Tata Curvv concept.
It's expected to feature a new 10.25-inch touchscreen infotainment system.
The interior could undergo changes, including a new digital instrument cluster.
The Nexon Facelift may come with a bigger sunroof and luxuries like cooled seats.
The updated model may feature advanced driver assistance systems (ADAS) in top-spec variants.
The powertrain is expected to include a new 1.2-liter turbo-petrol engine with more power.
The 1.5-liter diesel engine is likely to continue, with the diesel option.
The petrol engine may be paired with a 6-speed manual or a new 6-speed DCT, while the diesel may offer both manual and AMT transmission options.
The Nexon Facelift's ground clearance is 209 mm.
Expected Price: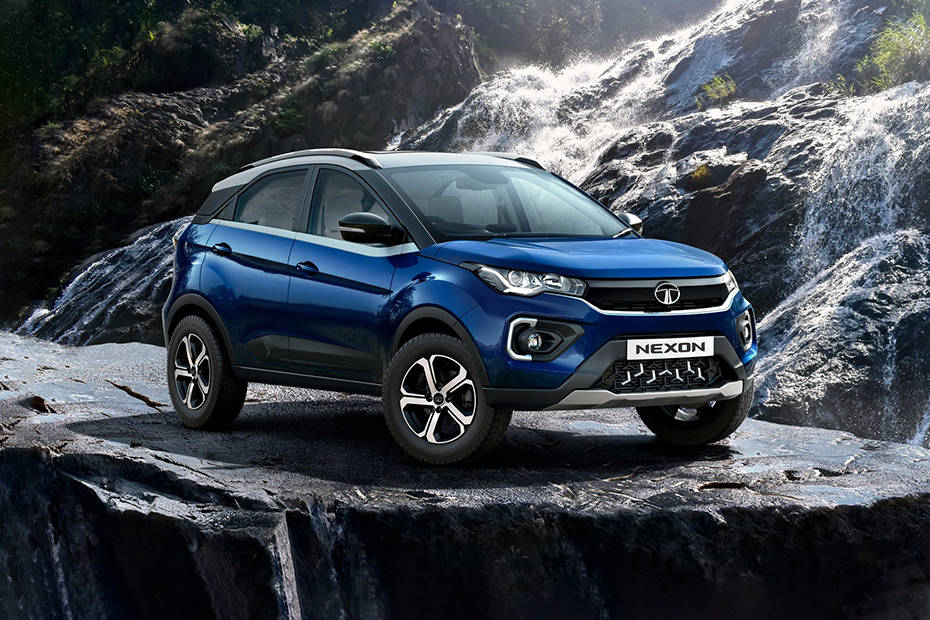 The Tata Nexon Facelift is expected to be priced between Rs 8.50 lakh and Rs 15 lakh, depending on the chosen variant.
Competition:
The Nexon Facelift will compete with other compact SUVs like the Hyundai Venue, Mahindra XUV300, Maruti Suzuki Vitara Brezza, Kia Sonet, and more.
How to Book Online:
Booking the Tata Nexon Facelift online is a convenient process. You can visit the official Tata Motors website.
Select your preferred Nexon Facelift model, customize it by choosing colors and accessories, and complete the booking form.
Provide your contact details.
Pay the online booking fees.
A representative will contact you for confirmation and delivery arrangements.
Conclusion: The Tata Nexon Facelift is expected to bring significant improvements, making it a stylish and practical compact SUV with advanced features and technology. It will compete in a highly competitive segment, and with its anticipated upgrades, it's likely to appeal to a wide range of buyers looking for a reliable and efficient SUV. The updated design, enhanced interior, and advanced safety features should make it a compelling choice for those in the market for a compact SUV.
Many of our readers have been bored lately as they are stuck at home because of the pandemic of COVID-19. Thanks to the technology we have today there are different ways to entrain yourself since the world wide web is a big place to explore. We make it easier for you to give you the latest TV shows, movies, celebrity gossip, and many more worthwhile articles, but today we found a new site called casinoexpressindia.com, this site provides all of our readers from India, the best in https://casinoexpressindia.comonline casino. Time to check out those new TV shows we love to recommend while playing different fun games.