Top 10 Slipper Brands In India
Stepping Into Comfort: A Closer Look at India's Finest Slipper Brands
In India, slipper culture is deeply ingrained in everyday life. They are the go-to footwear choice for most people, offering comfort and convenience, especially in the scorching summer months. With a diverse and vibrant market, there is a plethora of slipper brands to choose from. Whether you're looking for casual, traditional, or sporty slippers, the Indian market has it all. In this article, we will explore the top 10 slipper brands in India, each offering its unique blend of style, comfort, and quality.
Bata:
Bata, a household name in India, is renowned for its durable and affordable slippers. With a wide range of designs, Bata offers slippers suitable for both casual and formal occasions. The brand has a strong presence across the country, making it easily accessible for all.
Paragon:
Paragon is another trusted brand when it comes to slippers. It is known for its focus on comfort, affordability, and durability. Paragon offers an array of designs to cater to various tastes, making it a popular choice among Indian consumers.
Liberty:
Liberty is synonymous with quality in the world of footwear. Their slippers are a perfect blend of comfort and style. Liberty's commitment to providing top-notch products has garnered a strong customer base in India.
Relaxo:
Relaxo is a brand that caters to the younger generation with its stylish and trendy slipper designs. It has become a go-to brand for those looking for fashionable and comfortable footwear. Relaxo's products are known for their affordability and reliability.
Khadim's:
Khadim's is a brand that beautifully combines tradition with modernity. They offer an impressive range of ethnic and traditional slippers, perfect for various cultural occasions. Khadim's is known for its intricate designs and craftsmanship.
Puma:
Puma, a global sports brand, has made a significant mark in the Indian slipper market. Their sporty and trendy slippers are favored by the fitness enthusiasts and the fashion-conscious alike. With an emphasis on performance and style, Puma slippers have gained a strong following.
Adidas:
Adidas, another international sports giant, offers a wide range of comfortable and stylish slippers in India. Known for their innovation and commitment to quality, Adidas slippers are a preferred choice for those who value both comfort and style.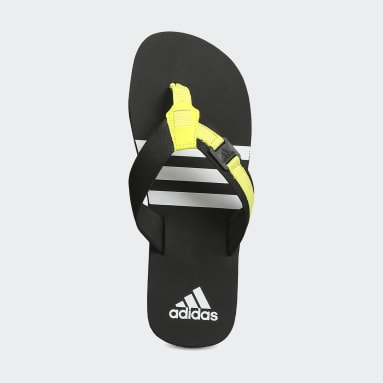 Crocs:
Crocs, with their unique and comfortable designs, have gained immense popularity in India. While they may not be everyone's cup of tea, they have a dedicated fan base due to their unparalleled comfort and quirky style.
Skechers:
Skechers, a global footwear brand, has made its presence known in India with its fashionable and comfortable slippers. They are popular among individuals looking for a mix of style and functionality.
Woodland:
Woodland, a brand renowned for its outdoor and adventure footwear, offers a range of rugged and durable slippers in India. These are perfect for those who enjoy a more adventurous lifestyle or need reliable footwear for daily wear.
Conclusion:
The Indian slipper market is brimming with options to cater to all tastes and preferences. From the traditional and affordable to the stylish and sporty, these top 10 slipper brands in India offer something for everyone. Whether you are looking for comfort, durability, or fashion, these brands have you covered. So, pick your favorite and step out in style and comfort, all while supporting these trusted Indian and international slipper brands.
Many of our readers have been bored lately as they are stuck at home because of the pandemic of COVID-19. Thanks to the technology we have today there are different ways to entrain yourself since the world wide web is a big place to explore. We make it easier for you to give you the latest TV shows, movies, celebrity gossip, and many more worthwhile articles, but today we found a new site called casinoexpressindia.com, this site provides all of our readers from India, the best in https://casinoexpressindia.comonline casino. Time to check out those new TV shows we love to recommend while playing different fun games.