Top 15 Budget Friendly Places To Visit In India In 2023
Embark on a Thrifty Odyssey: Discovering the Charm of India's Affordable Gems in 2023
India, a land of diverse cultures, rich history, and breathtaking landscapes, offers a plethora of travel experiences without breaking the bank. For budget-conscious travelers seeking an unforgettable adventure, here's a curated list of the top 15 budget-friendly places to visit in India in 2023.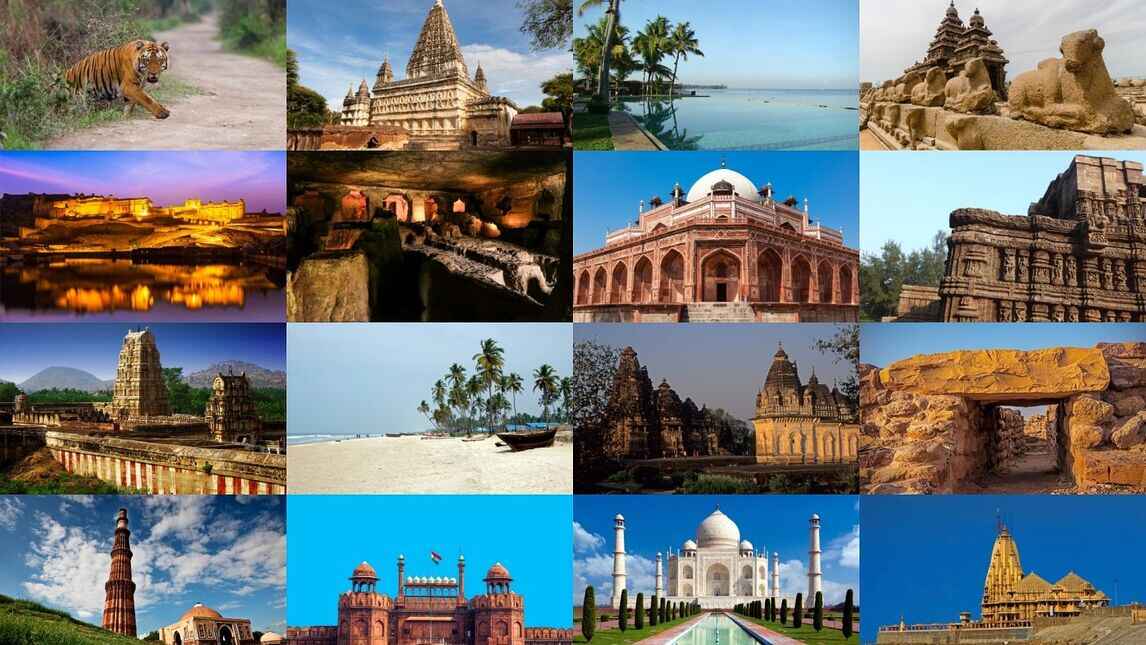 Rishikesh, Uttarakhand: Known as the Yoga Capital of the World, Rishikesh offers a spiritual retreat on the banks of the Ganges. Explore the vibrant markets, attend yoga classes, and enjoy the scenic beauty of the Himalayas.

Pushkar, Rajasthan: Famous for its annual camel fair, Pushkar is a budget-friendly destination that boasts a serene lake and ancient temples. Immerse yourself in the vibrant culture and shop for unique handicrafts.

Hampi, Karnataka: A UNESCO World Heritage Site, Hampi's ancient ruins and majestic temples make it a budget traveler's paradise. Explore the historical sites and marvel at the architecture of this once-flourishing Vijayanagara Empire capital.

McLeod Ganj, Himachal Pradesh: Nestled in the Dhauladhar range, McLeod Ganj is the residence of the Dalai Lama and a hub for Tibetan culture. Enjoy budget-friendly Tibetan cuisine, trek to Triund, and soak in the spiritual atmosphere.

Varanasi, Uttar Pradesh: The spiritual heart of India, Varanasi, offers a mesmerizing experience along the ghats of the Ganges. Witness the Ganga Aarti and explore the narrow lanes filled with ancient temples and vibrant markets.

Kochi, Kerala: With its rich colonial history, Kochi is a blend of diverse cultures. Explore the Chinese fishing nets, visit Fort Kochi, and indulge in delectable seafood at the local eateries.

Pondicherry: A former French colony, Pondicherry exudes a unique charm with its French architecture and serene beaches. Rent a bicycle, explore the French Quarter, and unwind on the peaceful shores.

Khajuraho, Madhya Pradesh: Famous for its intricately carved temples, Khajuraho is a UNESCO World Heritage Site. Admire the architectural marvels and delve into the history of these stunning temples.

Gokarna, Karnataka: A laid-back coastal town, Gokarna offers pristine beaches and a tranquil atmosphere. Experience the rustic charm, trek to hidden beaches, and relish fresh seafood at affordable shacks.

Agra, Uttar Pradesh: Home to the iconic Taj Mahal, Agra is a must-visit destination for budget travelers. Explore the Taj Mahal, Agra Fort, and immerse yourself in the city's historical grandeur.

Munnar, Kerala: Nestled in the Western Ghats, Munnar is known for its tea plantations and lush landscapes. Enjoy budget-friendly homestays, trek through scenic trails, and savor the aroma of fresh tea.

Amritsar, Punjab: A city with a vibrant cultural tapestry, Amritsar is famous for the Golden Temple. Experience the Wagah Border ceremony, indulge in local Punjabi cuisine, and explore the city's rich history.

Jaipur, Rajasthan: The Pink City, Jaipur, is a treasure trove of history and culture. Visit the City Palace, Hawa Mahal, and explore the bustling bazaars for affordable traditional handicrafts.

Alleppey, Kerala: Known for its backwaters and houseboats, Alleppey is a budget-friendly destination in God's Own Country. Experience a houseboat stay, cruise through the backwaters, and enjoy the serenity.

Goa: Famous for its pristine beaches and vibrant nightlife, Goa is a perennial favorite among budget travelers. Relax on the beaches, explore the Portuguese architecture, and savor the local seafood.
Conclusion:
India, with its diverse landscapes and cultural heritage, provides a multitude of budget-friendly travel options. Whether you seek spiritual retreats, historical wonders, or scenic beauty, these 15 destinations offer an enriching experience without burning a hole in your pocket. Embrace the magic of India in 2023 and create lasting memories on a budget-friendly journey.
Many of our readers have been bored lately as they are stuck at home because of the pandemic of COVID-19. Thanks to the technology we have today there are different ways to entrain yourself since the world wide web is a big place to explore. We make it easier for you to give you the latest TV shows, movies, celebrity gossip, and many more worthwhile articles, but today we found a new site called casinoexpressindia.com, this site provides all of our readers from India, the best in https://casinoexpressindia.comonline casino. Time to check out those new TV shows we love to recommend while playing different fun games.