Top 5 Apps To Rent Furniture In India In 2023
Top 5 Apps to Rent AC, Furniture, and Home Appliances: A Smart Solution for Your Home Needs
Moving into a new home is an exciting adventure, but it often comes with the daunting task of furnishing and equipping your space. Buying new furniture, home appliances, and air conditioning units every time you relocate can be both expensive and time-consuming. Fortunately, there's a smart and cost-effective solution – renting. With the advent of technology, several apps now allow you to rent these essential items with just a few taps on your phone. In this article, we present the top 5 apps that make renting furniture, ACs, and home appliances hassle-free.
1. Furlenco
Furlenco is a well-known name in the furniture and appliance rental industry. This app offers a wide range of furniture items for entire homes through a convenient monthly subscription model. Available on both Android and iOS platforms, Furlenco is currently serving customers in several major Indian cities, including Bengaluru, Mumbai, Pune, Delhi, Gurugram, Noida, Ghaziabad, Faridabad, Hyderabad, and Chennai.
Furlenco offers everything from basic pieces like sofas and beds to essential home appliances such as refrigerators and washing machines. The app provides a cost-effective solution for anyone looking to furnish their new space without the burden of upfront purchases. Rental prices start as low as Rs 520 per month for a bed, making it a budget-friendly choice for individuals and families alike.
2. RentoMojo
RentoMojo is a prominent player in India's rental platform landscape, operating in eight major cities: Bangalore, Chennai, Delhi, Gurgaon, Hyderabad, Mumbai, Noida, and Pune. Whether you need to furnish your home or office quickly, RentoMojo promises delivery within 24-72 hours.
The app offers a wide variety of furniture and appliances, ranging from living room essentials like sofas and TV units to kitchen appliances like refrigerators and microwave ovens. Prices for furniture rentals start at a mere Rs 59 per month, while home appliances and electronics can be rented for as low as Rs 149 per month. RentoMojo also features handy reminders for monthly rental payments and keeps users informed about the latest offers and products.
3. CityFurnish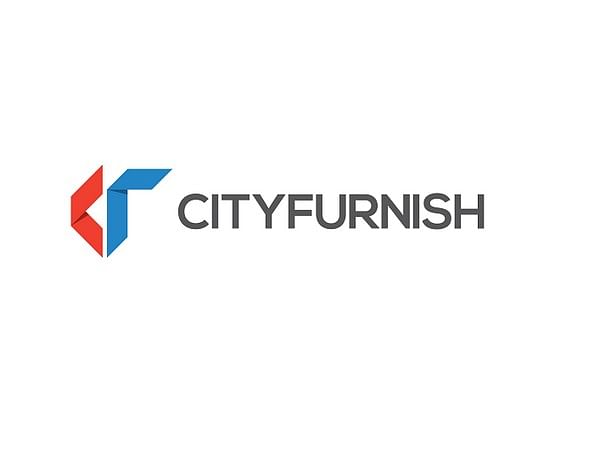 CityFurnish is another trusted app for renting furniture and appliances across India. The company serves cities such as Delhi, Bangalore, Hyderabad, Pune, Ghaziabad, Noida, and Mumbai. CityFurnish prides itself on providing premium quality home furniture, office furniture, appliances, and equipment for convenient monthly rentals.
With a wide selection of furniture and appliances available, CityFurnish offers products at competitive prices with free delivery promised within 72 hours of placing an order. For instance, a sofa can be rented for as low as Rs 590 per month, while a refrigerator can be yours for just Rs 699 per month. This app caters to those seeking quality products without the commitment of ownership.
4. Fabrento
Fabrento boasts an extensive range of premium quality furniture and appliances available for rent. With over 60 years of experience in offering quality furniture, Fabrento has distribution centers in Delhi NCR, Mumbai, Bangalore, Pune, and Chandigarh.
Fabrento's offerings cover a wide spectrum, from single beds to double beds, study tables to wardrobes, and sofas to coffee tables. The app's user-friendly interface allows users to browse, select, rent, and track orders seamlessly. They even offer a dedicated section for kids' furniture, making it a one-stop solution for setting up a comfortable home.
5. GrabOnRent
GrabOnRent is a versatile rental marketplace that goes beyond furniture and appliances, offering air coolers, air conditioners, laptops, fitness equipment, and more. The service is currently available in Bangalore, Gurgaon (Gurugram), Hyderabad, and Mumbai.
One standout feature of GrabOnRent is its commitment to free maintenance and replacements in case of breakdowns, ensuring a hassle-free rental experience. You can rent bedroom sets, dining tables, sofas, and recliners starting at just Rs. 139 per month. Additionally, GrabOnRent provides brand new air coolers and ACs for rent starting at Rs. 1609 per month, making it an attractive option for those looking to beat the heat.
In conclusion, these top 5 apps for renting furniture, ACs, and home appliances provide a convenient and cost-effective solution for individuals and families looking to furnish their homes without the burden of ownership. With an array of choices and affordable rental rates, these apps simplify the process of setting up your new space while saving you time and money. Say goodbye to the hassle of buying and welcome the convenience of renting with these innovative platforms.
Many of our readers have been bored lately as they are stuck at home because of the pandemic of COVID-19. Thanks to the technology we have today there are different ways to entrain yourself since the world wide web is a big place to explore. We make it easier for you to give you the latest TV shows, movies, celebrity gossip, and many more worthwhile articles, but today we found a new site called casinoexpressindia.com, this site provides all of our readers from India, the best in https://casinoexpressindia.comonline casino. Time to check out those new TV shows we love to recommend while playing different fun games.