Top 5 Shopping Malls In Hyderabad
Retail Extravaganza in the City of Pearls
Hyderabad, often referred to as the "City of Pearls," is not only famous for its rich history and delectable cuisine but also for its vibrant shopping culture. The city boasts a plethora of shopping malls that cater to the diverse tastes and preferences of its residents and visitors. In this article, we will explore the top 5 shopping malls in Hyderabad, each offering a unique shopping experience.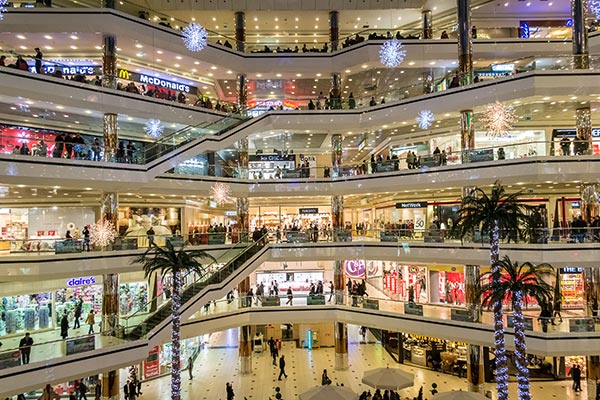 Inorbit Mall, Cyberabad
Inorbit Mall, located in Cyberabad, is one of Hyderabad's most popular shopping destinations. This mall is a paradise for shoppers and offers a wide range of national and international brands. From clothing and electronics to restaurants and entertainment options, Inorbit Mall has it all. It's an ideal place to spend a whole day, shopping, dining, and enjoying the latest movies.
Forum Sujana Mall
Forum Sujana Mall is another prominent shopping destination in Hyderabad. Located in Kukatpally, this mall provides an exceptional shopping experience with a variety of retail outlets, from fashion to home decor. The mall also features a fantastic food court and an amusement park for kids, making it a family-friendly spot.
GVK One, Banjara Hills
GVK One, situated in the upscale Banjara Hills area, is known for its luxury brands and high-end shopping. If you're looking for designer wear or premium electronics, this is the place to be. The mall also houses some exquisite fine-dining restaurants, ensuring a lavish shopping experience.
Sarath City Capital Mall
Sarath City Capital Mall, located in the heart of Hyderabad, offers an array of shopping options. From trendy fashion outlets to a massive hypermarket, it's a one-stop destination for all your shopping needs. The mall also includes an extensive food court with a wide range of culinary delights.
Manjeera Mall
Manjeera Mall, located in Kukatpally, is a vibrant and budget-friendly shopping destination. The mall caters to a diverse range of shoppers, offering affordable fashion, electronics, and household goods. Manjeera Mall is known for its value deals and discounts, making it perfect for those looking for budget shopping.
Conclusion
Hyderabad's shopping scene has evolved over the years, with shopping malls becoming the go-to destination for residents and tourists alike. Each of these top 5 shopping malls in Hyderabad offers a unique experience, whether you're a luxury shopper, a brand-conscious individual, or a budget-conscious consumer. So, the next time you visit the City of Pearls, don't forget to explore these fantastic shopping malls to satisfy your retail therapy cravings.
Many of our readers have been bored lately as they are stuck at home because of the pandemic of COVID-19. Thanks to the technology we have today there are different ways to entrain yourself since the world wide web is a big place to explore. We make it easier for you to give you the latest TV shows, movies, celebrity gossip, and many more worthwhile articles, but today we found a new site called casinoexpressindia.com, this site provides all of our readers from India, the best in https://casinoexpressindia.comonline casino. Time to check out those new TV shows we love to recommend while playing different fun games.