Barbeque Nation Unlimited Menu Price
Feast Without Limits: Barbeque Nation's Irresistible Unlimited Menu and Prices
When it comes to planning a delightful weekend outing or gathering with friends and family over lunch or dinner, Barbeque Nation stands out as the perfect choice. To make your dining experience unforgettable, understanding the latest Barbeque Nation pricing and deals is essential.
Do you wish to have complete transparency about what you'll be paying at a restaurant before you head there? Take a look at the per-head pricing for Barbeque Nation's unlimited buffet below.
Barbeque Nation Unlimited Buffet Price Per Head
- Barbeque Monday Buffet:
- Veg: Lunch - ₹799, Dinner - ₹799
- Kids: ₹469
- Non-Veg: Lunch - ₹849, Dinner - ₹849
- Barbeque Tuesday Buffet:
- Veg: Lunch - ₹799, Dinner - Adult: Rs 919-Rs.969
- Kids: ₹469, Kids (Rs 399) + Taxes
- Non-Veg: Lunch - ₹849
- Barbeque Wednesday Buffet:
- Veg: Lunch - ₹849, Dinner - ₹839
- Kids: ₹469
- Non-Veg: Lunch - ₹899, Dinner - ₹889
- Barbeque Thursday Buffet:
- Veg: Lunch - ₹849, Dinner - ₹839
- Kids: ₹469
- Non-Veg: Lunch - ₹899, Dinner - ₹889
- Barbeque Friday Buffet:
- Veg: Lunch - ₹899, Dinner - ₹899
- Kids: ₹469
- Non-Veg: Lunch - ₹949, Dinner - ₹949
- Barbeque Saturday Buffet:
- Veg: Lunch - ₹949, Dinner - ₹989
- Non-Veg: Lunch - ₹999, Dinner - ₹1039
- Kids: ₹469
- Barbeque Sunday Buffet:
- Veg: Lunch - ₹1049, Dinner - ₹989
- Non-Veg: Lunch - ₹1099, Dinner - ₹1039
- Kids: ₹469
These are the daily buffet meal discounts offered by Barbeque Nation. Keep in mind that the BBQ buffet price list varies based on the time of day, city, and ongoing promotions. This is important to consider when planning gatherings with friends and loved ones on different occasions.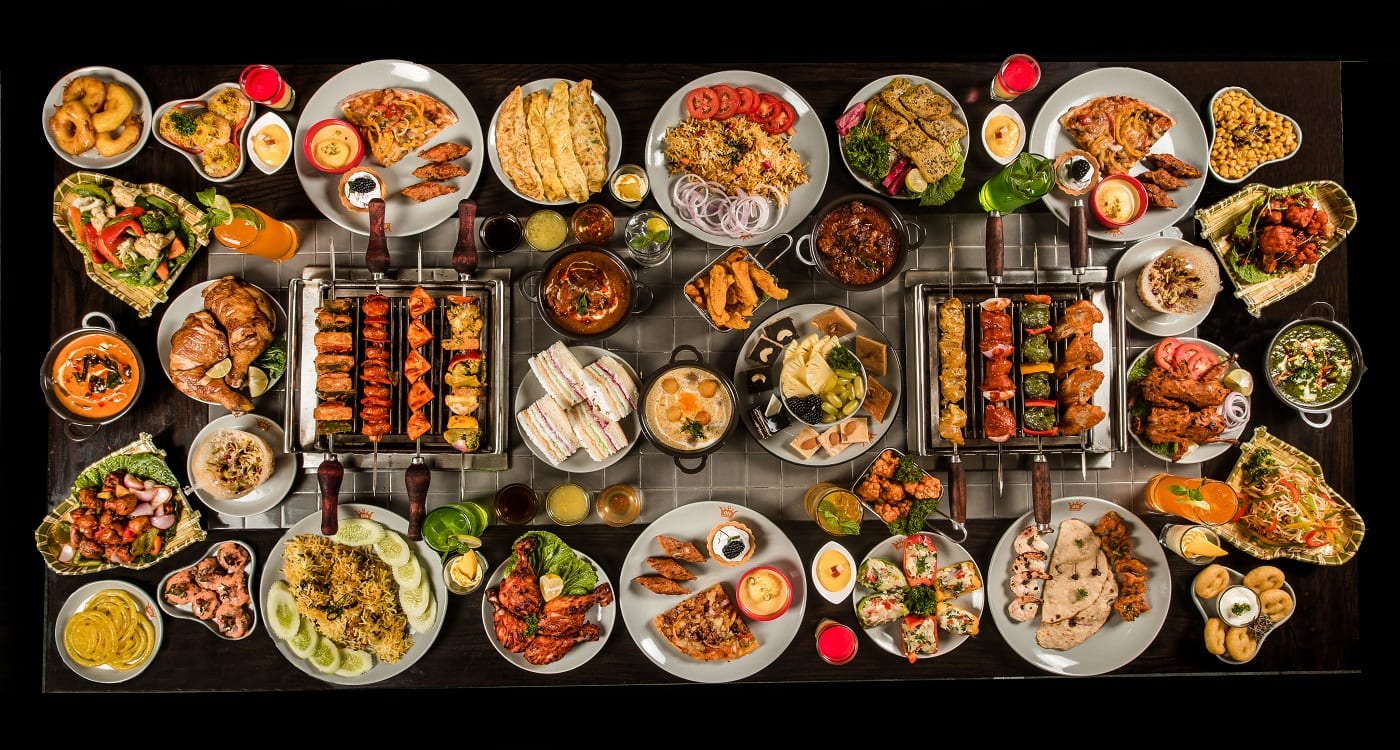 A Glimpse into Barbeque Nation
Enjoying a meal outside is truly delightful when the food is fantastic, the ambiance is inviting, and it's easy on the pocket. Barbeque Nation franchise perfectly aligns with these requirements.
With over 30 locations across India, Barbeque Nation offers unlimited buffets and drinks. Finding a Barbeque Nation near you is simple, and you can even save on great meals by using a BBQ Nation promo code. What sets Barbeque Nation apart is its unique DIY concept, allowing you to customize your dining experience. The restaurant places a high emphasis on customer satisfaction and values feedback from every patron.
Barbeque Nation Buffet Price Details
Here are some of the top offerings from Barbeque Nation, accompanied by enticing details and the days they are available:
- Gang of Grills: Gather your friends and save up to Rs 2000 (Wednesday to Saturday).
- Celebrate Biryani: Enjoy Biryani starting at just Rs 99 (Saturday to Tuesday).
- Reloading Monday: Savor a package of appetizing tikkas, kebabs, and biryanis (Monday and Tuesday).
- Barbeque in Box: Experience your favorite Barbeque meal in a box (Monday to Sunday).
- Early Bird: Delight in never-ending grills at a special price (Saturday to Sunday).
- Introducing DUMSAFAR: Enjoy delicately crafted Biryani (Monday to Sunday in Sarjapur).
- Super Thursday: Buffet starting @ Rs 679+tax for Veg & Non-veg (Thursday in Tirupati, Tamil Nadu, Pondicherry, Nellore).
- Mid-week party plans: Come as a group of 8 and pay for only 7 (Wednesday).
How to Reserve a Table at Barbeque Nation
Booking a table at Barbeque Nation is a breeze. Follow these simple steps:
1. Visit the Barbeque Nation website or download the app (Android).
2. Register on the website or app.
3. Log in with your credentials.
4. Select your nearest location.
5. Choose the date, session, and time.
6. Click "Reserve Table" to confirm your booking.
7. Await a call from the restaurant to confirm your reservation details.
Barbeque Nation Unlimited Buffet Pricing in Different Cities
Barbeque Nation not only offers delectable barbecues but also provides discounts to help you save money. Various exciting deals are available in different cities where Barbeque Nation outlets are present.
Barbeque Nation Outlets in Cities Including:
Ambala, Ahmedabad, Amritsar, Bhubaneswar, Chandigarh, Coimbatore, Delhi (Connaught Place), Faridabad, Hyderabad, Jaipur, Jalandhar, Kolkata, Lucknow, Mumbai, Nagpur, New Delhi, Noida, Hubli, Kanpur, Goa, Ghaziabad, Patiala, Raipur, Trivandrum, Udaipur, Vadodara, Varanasi, Vijayawada, Udaipur, Zirakpur, Visakhapatnam.
In conclusion, Barbeque Nation offers an excellent buffet and a wide-ranging menu in each location, making it a perfect choice for those seeking a delightful dining experience. Check out their special offers and discounts to make the most of your visit.

Many of our readers have been bored lately as they are stuck at home because of the pandemic of COVID-19. Thanks to the technology we have today there are different ways to entrain yourself since the world wide web is a big place to explore. We make it easier for you to give you the latest TV shows, movies, celebrity gossip, and many more worthwhile articles, but today we found a new site called casinoexpressindia.com, this site provides all of our readers from India, the best in https://casinoexpressindia.comonline casino. Time to check out those new TV shows we love to recommend while playing different fun games.