Top 10 Beaches In Andhra Pradesh
Discover the Coastal Gems: Andhra Pradesh's Top 10 Beaches
Andhra Pradesh, located on the southeastern coast of India, boasts a stunning coastline along the Bay of Bengal. This coastal state is renowned for its picturesque beaches that offer a perfect blend of natural beauty, cultural richness, and tranquility. Whether you are a nature enthusiast, a water sports lover, or simply looking for a peaceful getaway, Andhra Pradesh has a beach to cater to your preferences. In this article, we will explore the top 10 beaches in Andhra Pradesh that should be on your must-visit list.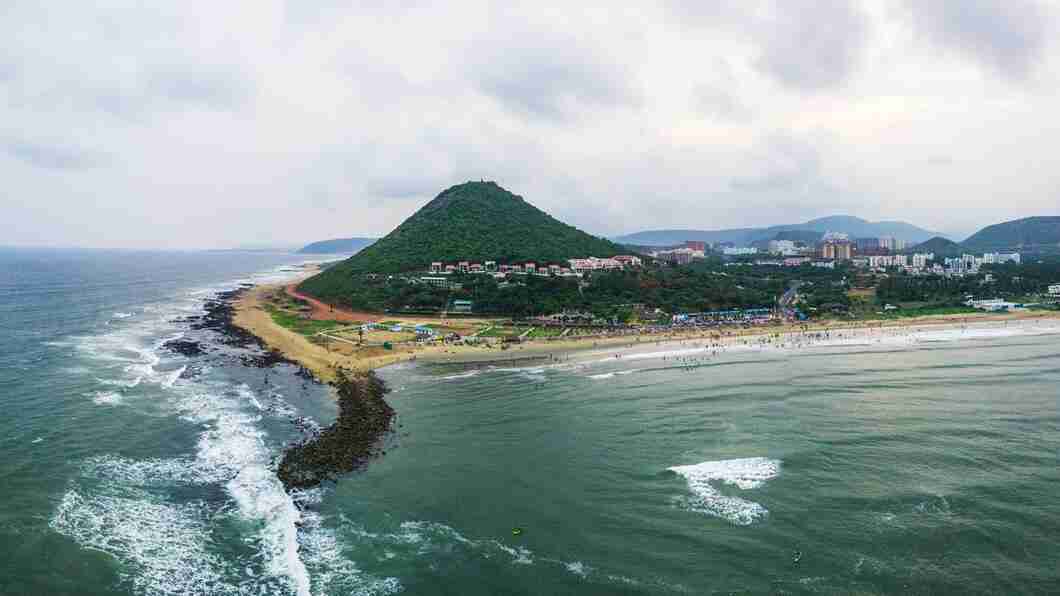 Rishikonda Beach
Rishikonda Beach, often referred to as the 'Jewel of the East Coast,' is one of the most popular beaches in Andhra Pradesh. Located in Visakhapatnam, this beach is renowned for its golden sands, crystal-clear waters, and lush greenery. It's an ideal destination for water sports enthusiasts, offering activities such as jet skiing and wind surfing.
Yarada Beach
Another gem in Visakhapatnam, Yarada Beach is a serene and less-crowded alternative to Rishikonda Beach. Nestled between hills and the Bay of Bengal, this beach offers breathtaking views, gentle waves, and a relaxing atmosphere. It's perfect for a leisurely day of picnicking and swimming.
Bheemili Beach
Just a short drive from Visakhapatnam, Bheemili Beach is steeped in history and natural beauty. The old Dutch cemetery and a lighthouse add to the charm of this beach. It's an excellent place to take a stroll and enjoy the gentle sea breeze.
Manginapudi Beach
Situated near Machilipatnam, Manginapudi Beach is known for its tranquil surroundings and unique black soil. A visit to the Panduranga Swamy Temple, located on the beach, is a must. The beach is perfect for unwinding and watching stunning sunsets.
Suryalanka Beach
Suryalanka Beach, located in Bapatla, is a 9-kilometer stretch of pristine shoreline. The gentle waves make it ideal for swimming, and the beach is equipped with cottages and resorts for a comfortable stay. Don't miss the opportunity to savor delicious seafood here.
Ramakrishna Beach
Yet another gem in Visakhapatnam, Ramakrishna Beach offers a vibrant atmosphere with a range of attractions like the Kali Temple, Submarine Museum, and the INS Kursura Submarine Museum. You can enjoy a leisurely evening stroll along the well-maintained promenade.
Krishnapatnam Beach
Krishnapatnam Beach, located near Nellore, is a hidden treasure. Its pristine sands, clear waters, and the tranquil ambience make it an ideal spot for a quiet getaway. The beach is also famous for its annual beach festival, which showcases local culture.
Mypadu Beach
Mypadu Beach, near Nellore, is known for its lush green surroundings and calm waters. The long shoreline is perfect for a peaceful walk, and the beach has basic facilities for tourists. The sunrise and sunset views here are spectacular.
Kalingapatnam Beach
Kalingapatnam Beach, situated in Srikakulam district, is a serene and unexplored destination. It's a great spot for bird-watching, with its mangrove forests and estuaries serving as a haven for various avian species.
Vadarevu Beach
Located near Chirala, Vadarevu Beach is famous for its clean and well-maintained environment. It's a fantastic place for sunbathing, swimming, and indulging in water sports. The nearby lighthouse offers panoramic views of the coastline.
Conclusion
Andhra Pradesh's coastline is dotted with beautiful beaches that cater to different tastes and preferences. From the bustling shores of Visakhapatnam to the tranquil hideaways in Srikakulam and Nellore districts, there's a beach for everyone. These top 10 beaches in Andhra Pradesh offer not only natural beauty but also a chance to explore the state's rich cultural heritage. So, pack your bags and plan a trip to Andhra Pradesh to experience the splendor of its coastal treasures.
Many of our readers have been bored lately as they are stuck at home because of the pandemic of COVID-19. Thanks to the technology we have today there are different ways to entrain yourself since the world wide web is a big place to explore. We make it easier for you to give you the latest TV shows, movies, celebrity gossip, and many more worthwhile articles, but today we found a new site called casinoexpressindia.com, this site provides all of our readers from India, the best in https://casinoexpressindia.comonline casino. Time to check out those new TV shows we love to recommend while playing different fun games.