Top 10 Places To Visit In Maharashtra
Explore the Rich Tapestry of Maharashtra's Attractions
Maharashtra, a diverse and vibrant state located in the western part of India, offers a plethora of attractions for travelers. From bustling metropolises to serene hill stations, ancient caves to pristine beaches, Maharashtra has it all. In this article, we will explore the top 10 places to visit in Maharashtra, showcasing the state's rich cultural heritage, natural beauty, and historical significance.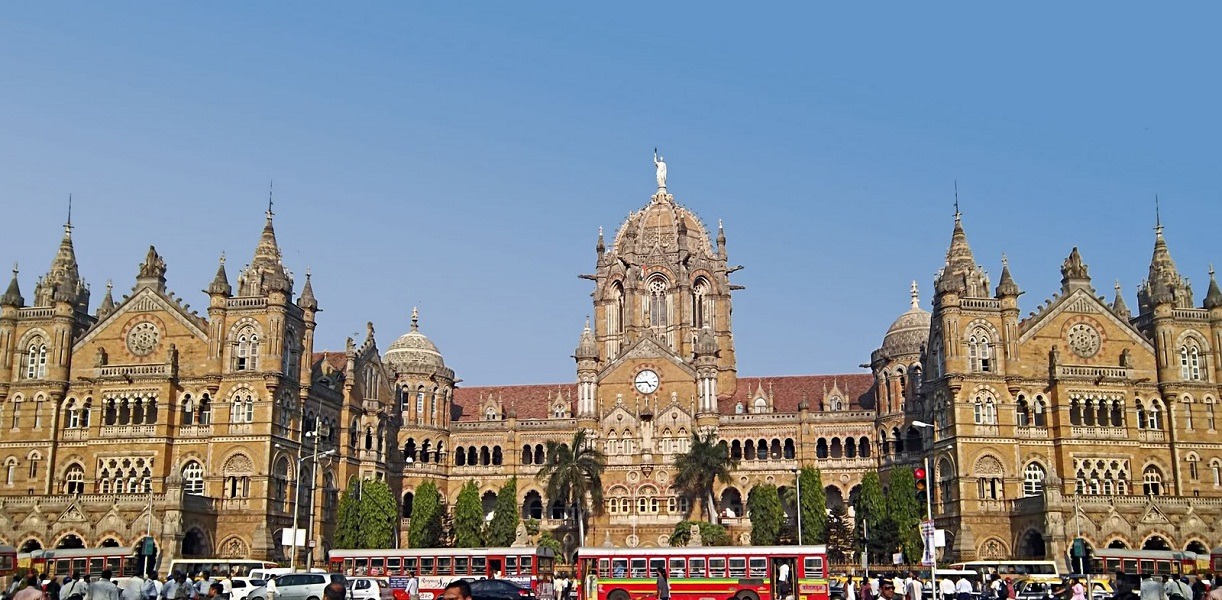 Mumbai:
The financial capital of India, Mumbai, is a city that never sleeps. It's a melting pot of cultures, offering something for everyone. Don't miss the Gateway of India, Marine Drive, Chhatrapati Shivaji Terminus, and the vibrant markets of Colaba. Explore the city's thriving arts and food scene, and be sure to try the famous street food, Vada Pav.
Pune:
Known as the "Oxford of the East" due to its prestigious educational institutions, Pune also boasts a rich history and thriving technology scene. Visit the Aga Khan Palace, Shaniwar Wada, and the serene Osho International Meditation Resort. Pune is a great base for exploring the nearby hill stations of Lonavala and Khandala.
Aurangabad:
Aurangabad is a historical gem in Maharashtra. The UNESCO World Heritage Sites of Ajanta and Ellora Caves, featuring exquisite rock-cut temples and sculptures, are must-visit attractions. The city is also known for its medieval architecture, including the Bibi Ka Maqbara, often referred to as the "Mini Taj Mahal."
Nashik:
Famous for its vineyards and wine production, Nashik is also a holy city for Hindus, situated on the banks of the Godavari River. Visit the Trimbakeshwar Temple, Sula Vineyards, and the Ramkund ghats. Don't forget to participate in the Kumbh Mela if you visit during the auspicious time.
Mahabaleshwar:
Perched in the Western Ghats, Mahabaleshwar is a beautiful hill station known for its lush green landscapes, serene lakes, and pleasant weather. Enjoy breathtaking views from viewpoints like Arthur's Seat and Kate's Point, and indulge in fresh strawberries, a local specialty.
Matheran:
This eco-friendly hill station is a paradise for nature lovers. Matheran is Asia's only automobile-free hill station, accessible by toy train or horseback. Explore its scenic viewpoints, dense forests, and serene atmosphere. The Charlotte Lake and Louisa Point are must-visit spots.
Kolhapur:
Kolhapur is renowned for its rich history, culture, and delectable cuisine. Visit the grand Mahalaxmi Temple, the New Palace, and the Rankala Lake. Don't forget to savor Kolhapuri cuisine, famous for its spicy and flavorful dishes.
Ajanta and Ellora Caves:
The Ajanta and Ellora Caves are a UNESCO World Heritage Site and a testament to India's ancient architectural and artistic prowess. These rock-cut cave complexes feature intricate sculptures, murals, and Buddhist, Hindu, and Jain temples carved out of solid rock.
Ratnagiri:
Ratnagiri is a coastal paradise known for its pristine beaches, historic forts, and Alphonso mangoes. Enjoy the tranquility of Ganapatipule Beach, explore the Ratnadurg Fort, and savor the world-famous Ratnagiri mangoes during the season.
Tarkarli:
For those seeking a laid-back beach vacation, Tarkarli is the perfect destination. Its clear blue waters and pristine beaches make it an ideal spot for water sports and scuba diving. The Sindhudurg Fort, located in the sea, is a historical attraction worth visiting.
Conclusion:
Maharashtra offers a diverse array of experiences for travelers, ranging from the bustling streets of Mumbai to the serene hills of Mahabaleshwar. Whether you're interested in history, culture, nature, or cuisine, this state has something to offer every traveler. These top 10 places in Maharashtra are just a glimpse of the wonders waiting to be explored in this incredible part of India. So, pack your bags and get ready for an unforgettable journey through the heart of Maharashtra.
Many of our readers have been bored lately as they are stuck at home because of the pandemic of COVID-19. Thanks to the technology we have today there are different ways to entrain yourself since the world wide web is a big place to explore. We make it easier for you to give you the latest TV shows, movies, celebrity gossip, and many more worthwhile articles, but today we found a new site called casinoexpressindia.com, this site provides all of our readers from India, the best in https://casinoexpressindia.comonline casino. Time to check out those new TV shows we love to recommend while playing different fun games.