Priyanka Chopra Shared How The Film 'Fashion' Saved Her Acting Career!!
Priyanka Chopra's Career Revival Through "Fashion" and the Impact of Kangana Ranaut
Priyanka Chopra, the globally recognized star, recently made headlines with her return to India and her stunning appearances at the MAMI festival, showcasing various mesmerizing desi avatars. While she's primarily focused on her Hollywood career, there was a pivotal moment in her Bollywood journey when the film "Fashion," co-starring Kangana Ranaut, played a significant role in resuscitating her sinking career.
"Fashion," released 15 years ago, was a crucial milestone in Chopra's career trajectory. Preceding this movie, the actor faced a string of six consecutive movie flops, a phase that could have easily signaled the end of her Bollywood journey. In an interview with Dax Shepherd on the Armchair Expert podcast, Priyanka disclosed the circumstances that led her to sign the film.
Reflecting on that challenging phase, she revealed, "I took on a movie on my shoulders because it was a necessity, which turned out to be career-defining for me. I was terrified. We worked on that script for six months." This decision, born out of necessity, eventually reshaped the course of her career and led to the transformation of her fortunes.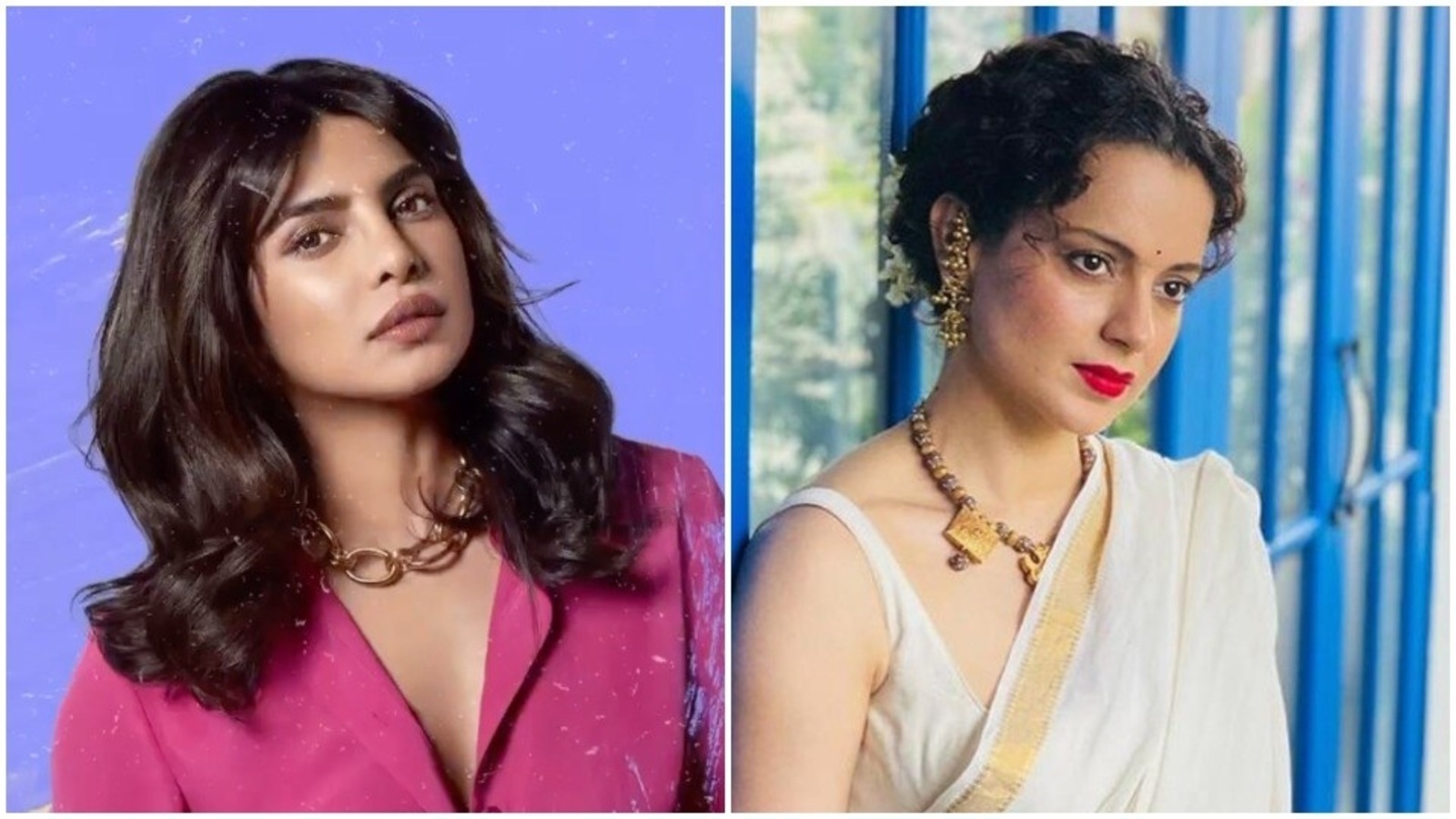 The struggles she faced during this time were evident, with Chopra sharing how a magazine cover had starkly proclaimed 'Finished' on her face, causing genuine concern for her mother. In discussions with Prajakta Koli, the actor candidly disclosed the disheartening advice she received regarding her choice to do "Fashion," where many cautioned that it might spell the end of her career. She recounted how she was warned that she wouldn't secure another job if the film failed, a weighty pressure for any artist to carry.
However, "Fashion" defied these ominous predictions, becoming a turning point in Priyanka Chopra's career, not only revitalizing her standing in the industry but also solidifying her versatility and acting prowess. Her performance in subsequent projects like "Love Again" and "Citadel" was well-received, affirming her enduring talent and appeal among audiences.
Amidst the speculations surrounding her involvement in the Bollywood film "Jee Le Zaraa," where she was initially announced alongside Alia Bhatt and Katrina Kaif for an all-girls road trip movie, recent reports indicate her withdrawal from the project. While this decision might disappoint fans, it signals Chopra's continued focus on her global endeavors.
The significance of "Fashion" in Priyanka Chopra's career cannot be understated. The film not only salvaged her faltering journey in Bollywood but also showcased her resilience, determination, and ability to rise above adversity. Moreover, the association with Kangana Ranaut in this iconic movie adds another layer to its impact, solidifying it as a pivotal moment not just in Chopra's career but in Bollywood's cinematic landscape.
As Priyanka Chopra continues to carve her path in the global entertainment industry, her journey from the brink of a faltering career to a globally acclaimed icon serves as an inspiration, underscoring the adage that persistence, talent, and the right opportunities can lead to remarkable comebacks.
Many of our readers have been bored lately as they are stuck at home because of the pandemic of COVID-19. Thanks to the technology we have today there are different ways to entrain yourself since the world wide web is a big place to explore. We make it easier for you to give you the latest TV shows, movies, celebrity gossip, and many more worthwhile articles, but today we found a new site called casinoexpressindia.com, this site provides all of our readers from India, the best in https://casinoexpressindia.comonline casino. Time to check out those new TV shows we love to recommend while playing different fun games.